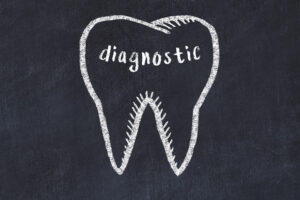 Every six months, we want to see each and every member of your family for a checkup and cleaning. These preventive six-month visits can help protect your oral health and lower the risk of complications. In today's blog, your Syosset, NY, dentist talks about why you need a checkup and cleaning twice a year.
How Checkups Help Smiles
A dental exam is an opportunity for our team to look closely at your smile, employing advanced digital x-rays to provide a diagnosis with precision and accuracy, all while using a fraction of the radiation. The exams allow us to identify areas of concern, so we can formulate a treatment plan to address them before your smile's health and function is threatened. For example, our team will watch for signs of tooth decay, infection, gingivitis, and gum disease. We also look for indicators of TMJ disorder and bruxism, and screen for oral cancer too. For kids, we assess the risk of misalignment and make sure their smiles are growing and developing as they should.
Dental Cleanings
Our team will also take time to thoroughly clean the teeth in the same appointment. A dental cleaning does what brushing and flossing alone cannot: remove all plaque and tartar from the teeth. Doing so helps fight bad breath and teeth stains, but also lowers the risk of cavities and even periodontal disease. This is also beneficial for kids and adults alike, and proper brushing and flossing each day in between these visits can limit how much plaque and tartar accumulates.
Preventive Care for Children
Our team also offers unique preventive treatments for children in the same visits. During each checkup, we can apply fluoride to the teeth in a topical gel form. The mineral then helps threaten the weakened portions of the tooth enamel to lower the risk of tooth decay forming. You can also help by making sure your child uses a fluoride toothpaste, and you should do the same, as this helps fight cavities.
Our team could also place dental sealants. These are thin layers of acrylic we apply to the child's rear teeth, the molars they have trouble reaching when they brush and floss. These take minutes to apply and can last for years, often as much as ten years. The vulnerable portions of their smile are now protected. If you have any questions about how we approach preventive dentistry, or if you're ready to schedule your next checkup and cleaning visit, then contact our team today.
Do You Have Questions About Preventive Dentistry?
Our team is eager to help you and your family enjoy optimal oral health once again. If you have questions about our approach to preventive dental care, then contact our Syosset, NY dental office today at 516-433-2211.