Cosmetic Improvement for Your Gum Line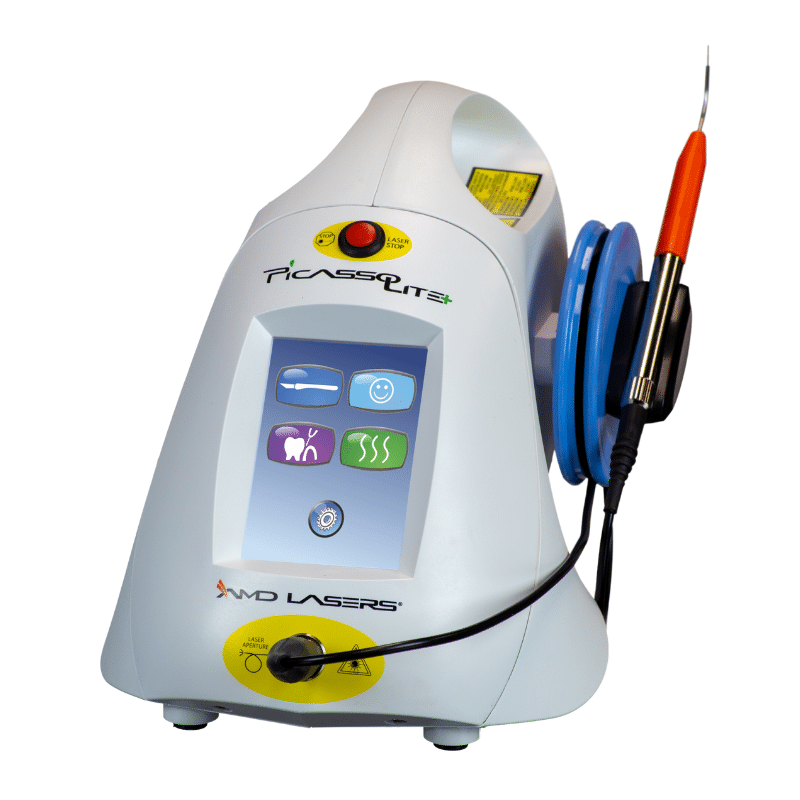 A gummy smile is when certain parts of your gum tissues cover more of your tooth structure in certain areas than in others. This can occur for a variety of reasons, and if you've never asked your dentist about it, then you may not know there's often a simple and minimally invasive way to correct it. Using advanced laser technology, we can help correct your gum line's symmetry comfortably and with highly lifelike results.
What Is Gum Contouring?
Gum contouring is the cosmetic dental practice of gently trimming away the parts of your gum tissues that extend too much over your teeth. It's as much an artform as it is a dental treatment, and at our office, we utilize advanced laser technology to help produce highly precise results. Unlike the scalpel that's used for more traditional gum contouring, our precise, specially calibrated diode laser can trim soft gum tissues with optimal precision, and it makes the healing and recovery process faster and more comfortable. For most patients who need gum contouring, the more advanced laser treatment is typically the preferable way to perform the procedure.
The Benefits of Laser Treatment
Laser dental treatment offers a number of different benefits for your treatment results, as well as your comfort and convenience throughout your procedure. For gum contouring, the use of a laser improves your treatment in several ways, including:
Providing more attractive results
Producing less bleeding in your gums
Reducing or eliminating the need for sedation
Eliminating harmful oral bacteria around your gums
And much more
A comfortable fix for a gummy smile
A gummy smile might not seem easy to fix, but with custom, laser gum contouring, can we help create the more symmetrical and attractive smile you deserve. To schedule an appointment, call Syosset Dental today at 516-433-2211 or 516-921-1678. We proudly serve the residents of Syosset, Long Island, Nassau, Suffolk, and all surrounding New York City communities.