Highly Lifelike Porcelain Veneers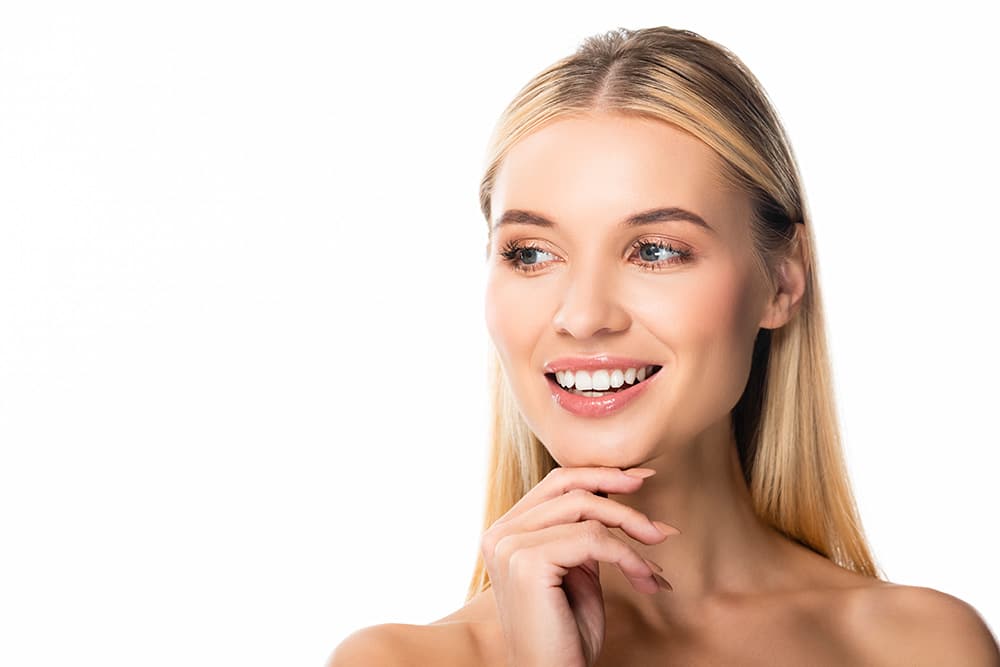 If you'd like a new smile, but you don't want to go through three, four, or more cosmetic procedures to achieve it, then ask us about cosmetic porcelain veneers. Today, veneers look and feel more natural than ever. They're also extremely durable, and they don't require much care beyond good hygiene practices and regular preventive dental visits to maintain after they've been bonded to your teeth.
Making Over Smiles with Custom Veneers
Commonly referred to as "the smile makeover procedure" or "instant orthodontics," porcelain veneers can correct a variety of cosmetic dental concerns with just one procedure. Veneers are hand-crafted porcelain shells designed to fit onto the front surfaces of teeth. They can instantly correct chips, stains, gaps, and can sometimes be used as a more conservative option than crowns.
In addition, an appropriate number of custom veneers can even correct some instances of minor tooth misalignment, thus the nickname "instant orthodontics." Veneers won't discolor or stain over time, so they'll remain bright, healthy looking, and blemish-free for years to come.
Makeover your smile with porcelain veneers
If you're not sure how to improve the multiple issues that affect your smile, then find out how porcelain veneers may be able to do it for you. To schedule an appointment, call Syosset Dental today at 516-433-2211 or 516-921-6930. We proudly serve the residents of Syosset, Long Island, Nassau, Suffolk, and all surrounding New York City communities.