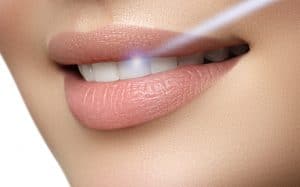 Early Cavity Detection with DIAGNOdent
We prefer to find tooth decay before thorough restorative measures, like a dental crown and root canal treatment, are required to correct it. We use DIAGNOdent to find areas of demineralized tooth enamel, which occurs in the earliest stage of decay. If decay is detected in this stage, re-mineralization may be able to ward off a cavity, or a small dental filling can be immediately placed.
What Is DIAGNOdent?
DIAGNOdent uses a laser diode to inspect individual teeth by comparing baseline wavelengths of healthy teeth to wavelengths of teeth that are vulnerable to decay. The DIAGNOdent tool is narrow and pen-shaped so that patients' teeth can be screened comfortably. With this technology, digital X-rays may not be necessary, which means we can save you time and maximize your comfort. Your dentist will inspect each susceptible tooth to hunt out demineralization so that we can offer you the most minimally invasive treatment.
Stop cavities in their earliest stages
The sooner you detect and stop a cavity, the more of your healthy tooth structure you can save, and we can boost your chances of early cavity detection with DIAGNOdent! To learn more, schedule an appointment by calling Syosset Dental today at 516-433-2211 or 516-921-6930. We proudly serve the residents of Syosset, Long Island, Nassau, Suffolk, and all surrounding New York City communities.