Lifelike Replacement Teeth with Dental Implants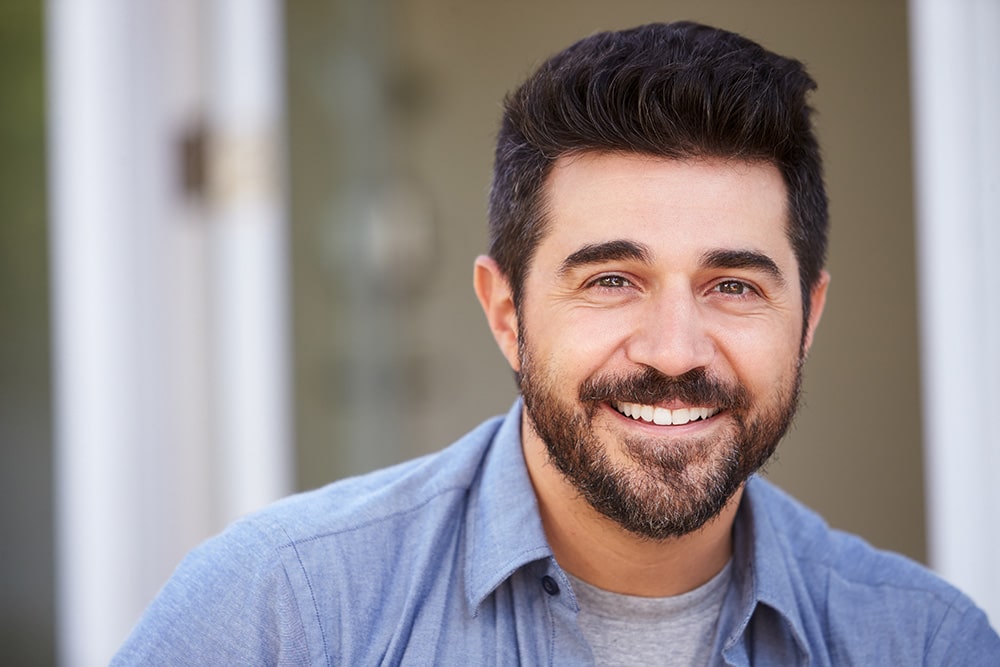 Anyone can lose teeth to injury, disease, medications, and other problems. Fortunately, modern prosthodontic dentistry has brought us a biomimetic (life-imitating) restorative treatment for replacing one or more missing teeth: dental implants. Designed to replace your lost teeth roots, implant posts provide unmatched comfort and stability for your replacement teeth.
What Are Dental Implants?
Much like natural teeth, dental implants feature a root and crown structure. The root is made of a biocompatible material, like titanium, so that bone will naturally integrate with it. This root, or post, becomes the anchor for a single dental crown. When a patient needs multiple teeth replaced, a few posts are placed to secure a bridge, partial, or full denture.
How Are Dental Implants Placed?
With more than two years of post-graduate training in dental implant placement, Dr. Diamantakis can often place dental implant posts within our office. When necessary, we may work closely with an oral surgeon or periodontist in an interdisciplinary approach to dental implant procedures.  You can rest assured knowing that a specialist is on hand to perform surgical placement of your implants. After the brief surgical procedure, you'll wear temporary teeth while your jawbone grows into the implants – a process called osseointegration. Once your implant posts are solid, we will design and secure your crown, partial, or denture.
Benefits of Dental Implants
No adhesive required
Independently anchored in mouth
Can last a lifetime with proper care
Can hold one crown or a bridge, partial, or denture
No relining or daily care routines
No slipping, wobbling, or looseness
Stimulate jawbone to deter degeneration
No chewing problems
Increased self-confidence
And more
Benefit from more lifelike dental implants
If you've suffered tooth loss to any degree, then learn more about the many benefits of dental implants and if you're a good candidate for them. Schedule an appointment by calling Syosset Dental today at 516-433-2211 or 516-921-1678. We proudly serve the residents of Syosset, Long Island, Nassau, Suffolk, and all surrounding New York City communities.