ADVANCED DENTAL SERVICES FOR REALISTIC RESULTS
At Syosset Dental, you'll have access to modern, comfortable, and precise dental treatments. Dr. Kobak, Dr. Berk, Dr. Diamantakis, and Dr. Raxenberg take a minimally invasive approach to dental care, meaning they provide dental work that will leave a maximum amount of natural, healthy tooth structure intact.
Your Treatment Options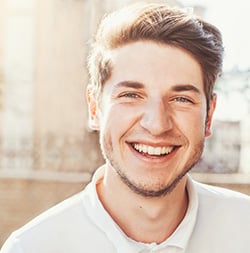 Depending on the state of your dental health, your treatment may range from simple maintenance and routine examination to more complex cosmetic or restorative improvement, and even teeth replacement. Therefore, our services include;
Regardless of how natural and durable dental materials have become, they can't replace healthy, natural tooth tissues. However, in addition to being minimally invasive, our dental restorations look and feel incredibly natural, and are designed to help you retain as much of your healthy tooth structure as we can.
let us tailor your dental treatment for the most lifelike results
Our goal is to provide the most realistic results by personally tailoring your dental treatment to your specific needs and preferences. Experience the benefits of customized dentistry by calling our dental office in Syosset, NY, today at 516-433-2211 or 516-921-6930. We proudly serve the residents of Syosset, Long Island, Nassau, Suffolk, and all surrounding New York City communities.