Precise Dental Treatment with a Diode Laser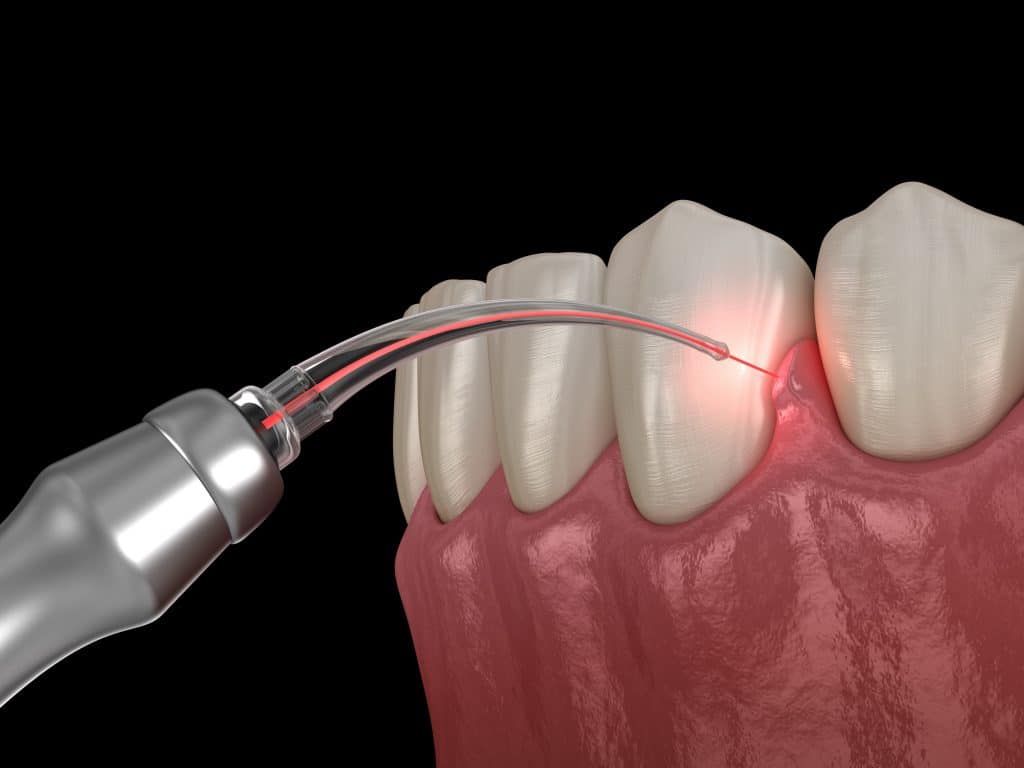 Recent technological innovations have made laser dentistry a safe and affordable option for many patients, and today, we can perform several different procedures using a specially calibrated diode laser.
Benefits of Laser Treatment
Diode laser technology enables us to perform minor soft tissue surgical procedures from the comfort of our office. Using a high-powered light beam specifically calibrated for oral tissue, the laser offers unparalleled precision in dental care.
The diode laser allows patients to undergo dental procedures with little, and in some cases, no local anesthesia. Use of the laser also reduces bleeding and sterilizes harmful bacteria in the mouth that could potentially cause infection. Patients experience less sensitivity and swelling of the soft tissue following surgery, and a faster healing time, and unlike normal dental drills, the laser operates quietly. Common laser dentistry procedures include:
Gum Lifts
Crown Lengthening
Soft Tissue Biopsy
And more
Faster, more comfortable laser dentistry
Our soft-tissue diode laser may not completely replace the need for drills or local anesthesia, but it allows our dentists and team to offer safer, minimally invasive dental procedures. To learn more, schedule an appointment by calling Syosset Dental today at 516-433-2211 or 516-921-1678. We proudly serve the residents of Syosset, Long Island, Nassau, Suffolk, and all surrounding New York City communities.