Frequent Questions About Cosmetic Dentistry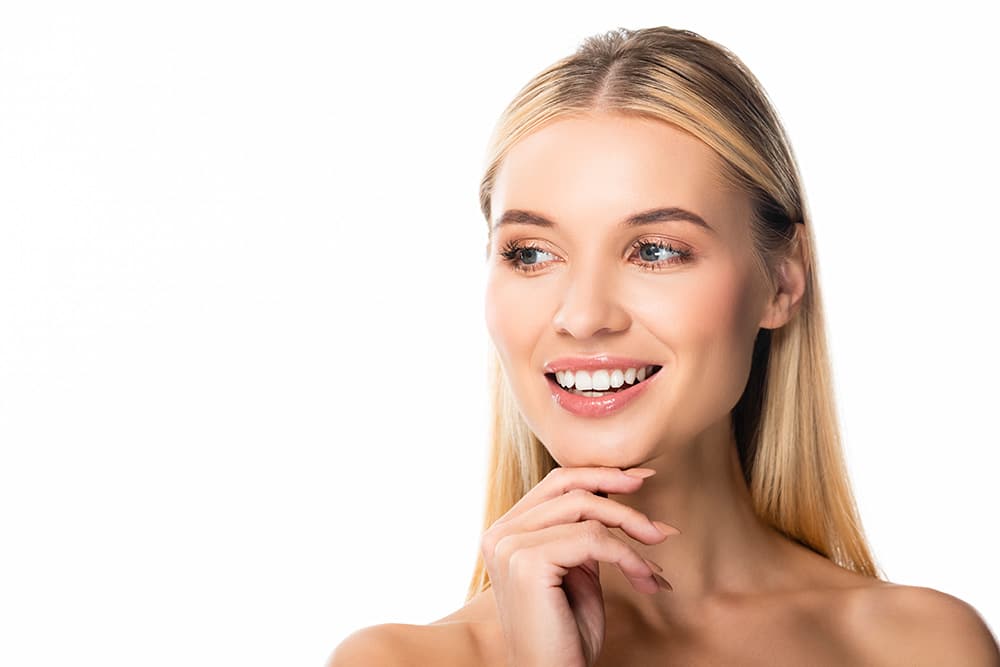 Q: What is cosmetic dentistry?
A: Cosmetic dentistry is for patients looking to improve their image by improving their smile. Porcelain veneers, tooth bonding, cosmetic gum contouring, and teeth whitening are some of the procedures cosmetic dentistry offers to correct embarrassing gaps between teeth, annoying chips that cause uneven edges, and unsightly yellowing or discoloration. Not all cosmetic procedures affect just the appearance of a smile; some procedures may also improve your oral health and bite function, as well.
Q: How do I choose a good cosmetic dentist?
A: Since cosmetic dentists are not required to have special certificates or training, any general dentist can perform cosmetic procedures. We want you to experience quality cosmetic dental procedures performed by experienced general dentists. Visit our cosmetic dentistry page for a detailed list of how to choose a good cosmetic dentist.
Q: What can I do to whiten my teeth?
A: If you want a brighter smile quickly and effectively, professional teeth-whitening may be right for you. The procedure involves a professional-grade whitening technique that gives you highly lifelike results in minutes. If you are looking for a more affordable option you can perform yourself, at-home whitening trays are a great option. We can custom-design your set of whitening trays that fit the unique shape of your mouth.
Q: What can I do to improve the shape of my smile?
A: Gaps, chipped teeth, and uneven smiles can be damaging to your self-confidence. We understand that when your smile is dissatisfying, it can hurt your social and professional life. Therefore, we offer a variety of options for improving your smile's overall appearance. For instance, porcelain veneers are a popular service for patients who need to repair a chipped tooth, close a gap, or smooth edges of their teeth. Thin porcelain will be customized to the exact shape of your teeth according to your need, and bonded to the front of a problem tooth. The porcelain can cover any imperfections including stains on the original tooth.
Learn more about cosmetic dental treatment
If you have more questions about cosmetic dentistry and how it can significantly improve your smile, schedule an appointment by calling Syosset Dental today at 516-433-2211 or 516-921-6930. We proudly serve the residents of Syosset, Long Island, Nassau, Suffolk, and all surrounding New York City communities.