SYOSSET DENTAL
Your smile says more about you than just how happy and confident you are; how well you care for it can also hint at the oral and overall health troubles you may face in the future. Whether you need to schedule routine dental maintenance, improve certain cosmetic issues, or need expert restoration, Dr. Kobak, Dr. Berk, Dr. Diamantakis, and Dr. Raxenberg can custom-design a treatment plan to conservatively meet your specific needs.
What We Offer
Utilizing years of experience and an array of advanced dental technology, our goal is to provide high-quality dental care to patients of all ages, so you can maintain pride in your smile's appearance as well as your dental health. Because every patient is unique, and because dental care may mean something different at various points throughout your life, we offer a variety of services tailored to every patient's circumstances, including;
call our office!
To schedule an initial consultation with one of our experts, call our dental office in Syosset, NY, today at 516-433-2211 or 516-921-6930. We proudly serve the residents of Syosset, Long Island, Nassau, Suffolk, and all surrounding New York City communities.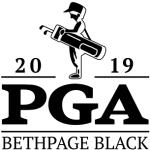 We are proud to announce that Dr. Kobak has been selected to serve as the official dentist for the upcoming PGA Championship tournament being held at the Bethpage Black golf course! The PGA Championship is one of the four major golf tournaments held each year, making this one of the sport's most significant events. Dr. Kobak was selected to handle any dental emergencies that occur during the tournament by Northwell Hospital, where he serves as an attending staff instructor. As both a skilled dentist and avid golfer, it's hard to think of someone better than Dr. Kobak for this position!