Heather – Front Desk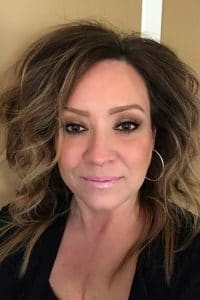 Heather has been a part of Syosset Dental since 2003, and is certified in CPR and AED. She also volunteers with Long Island Harvest. Heather loves meeting new patients, and she cherishes the friendships she's made over the years with our long-term patients. When she isn't helping patients in the office, Heather enjoys reading, writing, and watching The Walking Dead.
Heather's favorite quote is: "Be someone's sunshine today!"
Kim – Front Desk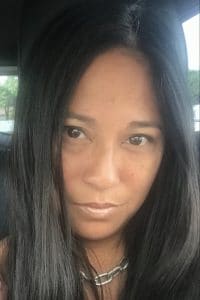 Kim graduated from Nassau Community College with an associate's degree in psychology and applied sciences. She joined Syosset Dental in 1998, and is certified in the administration of CPR, AED, and first aid. Kim volunteers with Life's Angels nonprofit organization, helping those whom have been "dealt a tough hand." Kim loves helping patients understand and maximize their insurance benefits for necessary treatment. She also enjoys being a part of an office that allows her to watch families grow and be a part of it. Outside of the office, Kim is involved in PAL intramural volleyball, and considers the beach her happy place.
Kim's favorite quote is: "Change your thoughts and you change your world." – Norman Vincent Peale
Linda – Front Desk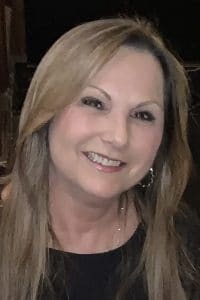 Linda first joined Syosset Dental in 1995 and worked here until 2004. She returned in 2018 and remains one of the first smiles you see when you walk through our door. Linda loves helping patients and contributing to an amazing team. She loves being a part of their lives and watching them grow, helping them maximize their insurance benefits, and ensuring they get the high-quality dental care they deserve.
Linda's favorite quote is: "You will face many defeats in life, but never let yourself be defeated."
Kerri – Dental Hygienist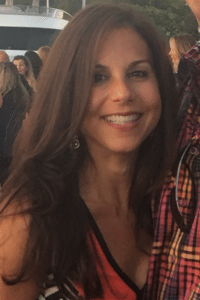 Kerri graduated from SUNY Farmingdale in 1989 and has been a part of Syosset Dental since 1994. She is certified in CPR, AED, and Dental Infection Prevention and Control. Kerri also has a certificate as an OSHA Safety Manager Specialist and is an OSHA/Infection Control Consultant. She is a member of the Organization for Safety, Asepsis and Prevention and the high school PTA. Kerri has treated many of her patients for more than 25 years and is fortunate to have wonderful relationships with them, with many even feeling like family. She loves coming into the office each day and having the opportunity to work alongside the most skilled dentists in the field. She, and the rest of the Syosset Dental team, always strives to provide patients with the highest standard of care in a friendly environment. Outside of work, Kerri enjoys playing tennis, baking, and spending time with family and friends.
Joanne –Dental Hygienist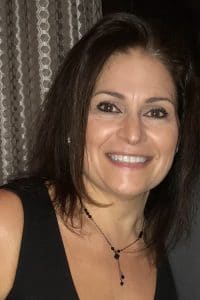 Joanne graduated from the University of Bridgeport with a bachelor's degree in dental hygiene education. She worked with Dr. Berk since 1998 and became a part of the Syosset Dental family when we merged with Dr. Berk's practice and team. Joanne is a certified health coach, as well as being certified in the administration of anesthesia, nitrous oxide, CPR, and AED. Joanne is also a board member and volunteer for Bob Sweeney's Camp Hope, a bereavement camp that helps children and families dealing with loss. Joanne loves helping patients reach their optimal oral health and educating them on how it affects their overall health. When she isn't helping patients in the office, she can often be found on a spin bike.
Joanne's favorite quote is: "A heart is not judged by how much you love; but by how much you are loved by others." – The Wizard of Oz
Dana – Registered Dental Hygienist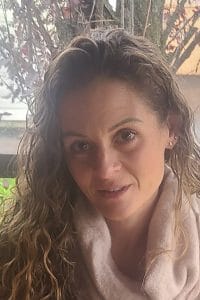 Dana graduated in 2005 from the New York University College of Dentistry, and joined our practice in 2020. She has obtained special certifications in local anesthesia, nitrous oxide sedation, CPR, and AED. Dana is dedicated to delivering the highest standard of care to her patients, and loves being part of their journey to full systemic health. She appreciates the opportunity to educate our patients about their oral health, and looks forward to making them feel comfortable and ensure they enjoy their experience. She always takes the time to truly get to know our patients. When not in the office, Dana enjoys tea parties with her daughter, as well as kayaking, reading, and playing Mahjong.
Nikki – Dental Assistant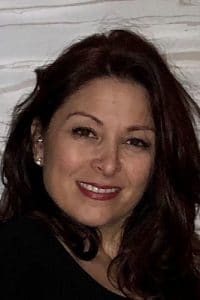 Nikki has been a part of Syosset Dental since 2007 and is certified in CPR and AED. She studied anatomy/physiology and nutrition at PBCC. Nikki loves the science behind dentistry. She is always learning something new and enjoys the feeling of having a second family at our practice. She also loves getting to know her patients and watching them and their families grow up through the years.
Denise – Dental Assistant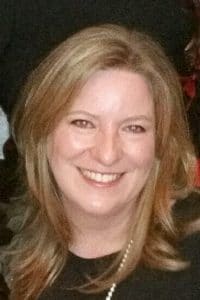 Denise has been a dental assistant at Syosset Dental since 2014, and is certified in CPR and AED. She loves having the ability to help others, making patients feel at ease and seeing them smile on the way out of the office. Denise also enjoys birdwatching, live music, arts and crafts, animals, and anything outdoors.
Denise's favorite quote is: "Life is very short and there's no time for fussing and fighting my friend." – The Beatles
Jacquelyn – Dental Assistant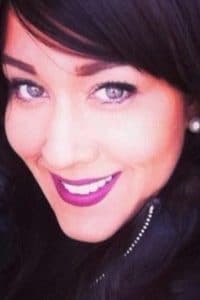 Jacquelyn joined the Syosset Dental team in 2014, and uses her special certifications in CPR, AED, first-aid, and surgical and orthodontic treatment to offer quality assistance during your treatment. She loves having an opportunity to work with such an amazing group of patients and team members, as well as forming bonds with patients and their families. Jacquelyn enjoys reading, traveling, and spending time with her family when she isn't helping patients at our office.
Jacquelyn's favorite quote is: "The richest man is not who has the most, but who needs the least."
Schedule a consultation with our team
To schedule an appointment with our team of dedicated professionals, call Syosset Dental today at 516-433-2211 or 516-921-6930. We proudly serve the residents of Syosset, Long Island, Nassau, Suffolk, and all surrounding New York City communities.