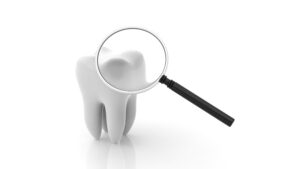 When you have developed an infected or an abscessed tooth, then you need treatment to avoid the painful symptoms to come. In addition, lack of treatment could mean the risk of tooth loss! In today's blog, your Syosset, NY, dentist talks about how we can use root canal therapy to address dental pain.
The Causes of Painful Infections/Abscesses
A tooth becomes infected when untreated cavities or an injury exposes the sensitive inner structure to bacteria. Once the bacteria reach the inner pulp, the tooth is infected or abscessed. At this stage, treatment is crucial for avoiding the loss of the tooth or the spread of infection to other parts of your smile. You may experience tooth sensitivity when you eat or drink, or a toothache that doesn't subside but instead grows more severe with time. You could also notice soreness and aches in the face and jaw, and headaches too. Swelling near the tooth is possible as well, along with a discharge from the tooth. When you experience these warning signs, you should let us know right away!
Preparing Your Smile
We will first talk to you about your symptoms and then use digital x-rays to carefully examine your smile, identifying the presence of the infection and assessing the severity. Once we do, our team will plan the treatment process. We also make sure you feel comfortable. Our team will administer a local numbing agent to the tooth. We also have dental sedation, which helps you enter a calm state, with little to no memory of the procedure at all. Our team strives to ensure our patients enjoy their time in the office, and don't have any dread about returning for future appointments or procedures!
Root Canal Therapy
Now, once you're comfortable and relaxed, we will move forward with treating your infected tooth with a root canal. The tooth is opened so we can extract the tissues from within and thoroughly clean the interior of the tooth. Next, a special restorative filling is added to the interior of the tooth. The last step is to cap the tooth with a dental crown. The restoration will be custom-made to ensure not only a lifelike appearance that blends with your smile, but a durable structure that can absorb daily bite forces with ease.
If you have any questions about how we treat an infected or abscessed tooth, then contact our team today to learn more. There is still time to see us and use your 2022 dental benefits before they expire!
Do You Have Questions About Treating Infected Teeth?
We want to help you enjoy a healthy and comfortable smile with restorative dentistry. If you have questions about our endodontic treatment options, then contact our Syosset, NY dental office today at 516-433-2211.