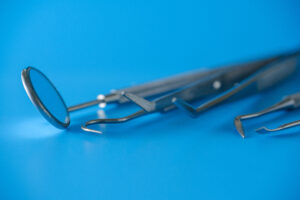 If you carry dental insurance, or happen to have a health savings account, then you may have benefits that will vanish on December 31st unless used. Instead of just losing them, why not put them to good use? In today's blog, your Syosset, NY, dentist talks about using your dental benefits before you lose them.
Do You Have Dental Insurance?
If you have dental insurance coverage, then you have a certain number of benefits and coverage you can use in a year. If you haven't put all of it to good use, then it will simply expire at the end of December 31st. Likewise, if you have a health savings account that has accrued funds, there is a chance they could also expire unless used. Don't leave money on the table, schedule a visit with our team. Seeing our team now is an opportunity to also obtain treatment before the hectic holiday season complicates your schedule.
The Checkup and Cleaning Appointment
During your checkup, our team will take a close examination of your smile with detailed digital technology. These digital x-rays and intraoral cameras will enable us to offer a diagnosis with precision and accuracy, identifying areas of concern in their earliest stages. We could pinpoint the presence of tooth decay, dental infection, gingivitis, and even gum disease. We also identify TMJ disorder and bruxism (teeth grinding) too. In the same visit, our team will conduct a dental cleaning, in which we remove all harmful plaque and tartar buildup with an ultrasonic scaling device and a manual tool. This helps brighten teeth, fresh breath, and lower the risk of tooth decay and periodontal issues too.
What Happens Next?
If we find areas of concern, we can discuss options to treat them. For example, dental damage, tooth decay, and infection can be addressed with options like fillings, crowns, and root canals, with results designed to blend with your smile seamlessly. We can also replace missing teeth with custom-made prosthetics, like bridges, full and partial dentures, or even dental implants. With cosmetic dentistry, we can brighten smiles by removing teeth stains, and also address malformed or damaged teeth too. We even have custom oral appliances to bring relief for issues like TMJ disorder, bruxism, or even sleep apnea.
If you have any questions about how to bring relief to your smile and start 2023 with a stunning smile, then contact our team today to learn more. We look forward to seeing you and your family!
Do You Need to Schedule a Visit?
We want to make sure you enjoy optimal oral health. If you have questions about treating smiles of all ages in our community, then contact our Syosset, NY dental office today at 516-433-2211.