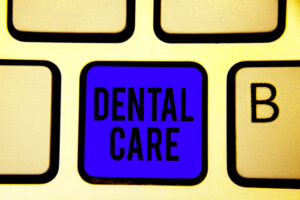 Do you have dental insurance? What about a health savings account? If so, then you have benefits or funds that will expire at midnight on December 31st. Instead of losing what you've earned, why not use them and start 2022 with a healthier smile? In today's blog, your Syosset, NY, dentist talks about using your benefits before they expire.
Your Dental Insurance and Health Savings Funds
Your dental insurance benefits and for many, the funds in your health savings account, will vanish at the end of December unless used. If you're unsure about what benefits you have left, and what is covered by your plan, then contact our team. Our office staff can help you understand what is available to cover treatments, so we can plan care that fits within your schedule and your budget as well. A visit now means you can undergo treatment and if you need extensive work, we can complete the process in 2022 once your new benefits become available.
Starting With an Exam
The process starts with a dental exam. Essentially, we want to take a Cloe look at your smile to identify and assess the severity of oral health issues. We then create treatment plans to address them and restore health of your smile. For an accurate diagnosis, we will employ digital x-rays and intraoral camera technology. An exam is important because many people avoided seeing the dentist for much of 2020 and 2021 due to valid concerns about the pandemic. This has however, allowed minor issues to grow in severity. Fortunately, we can see you and offer a diagnosis, and we're also following strict heath and safety protocols to protect you from the spread of COVID-19.
A Comprehensive Array of Treatment
We have a full array of treatment options for the entire family, from kids to adults. We have exams, cleanings, and treatments for TMJ disorder and bruxism. We have preventive treatments to help safeguard little smiles from tooth decay. We also have lifelike dental restorations to address decay, injury, or infection, and prosthetics to replace one or more missing teeth. With our cosmetic treatment options, we can help mask or remove stains, reshape teeth, and even correct misalignment. If you have any questions about our treatment options or your dental insurance coverage, then contact our team today to learn more. You can see us soon and receive care before the holiday season makes your schedule too hectic!
Syosset Dental Wants to See You Soon!
We would love to see you in the next few weeks before the year comes to a close, so you can greet 2022 with your best possible smile. If you have questions about repairing your smile with quality care, then contact our Syosset, NY dental office today at 516-433-2211.