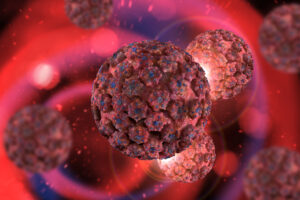 We suggest an oral cancer screening during your regular visits to our office. At least once a year, we want to examine your smile and see if you have possible areas that are cancerous or precancerous, so you can then begin treatment and increase your chances of a full recovery. In today's blog, your Syosset, NY, dentist talks about what to expect from one of our screening procedures, and also what symptoms to be aware of.
Why You Need One
According to the Oral Cancer Foundation, over 53,000 people will be diagnosed with the disease. Of that number, half will succumb to it within only five years. The high mortality rate is often because the disease is rarely designed in the early stages, which means treatment could come too late. But with a routine screening every six months to a year, we can significantly increase the chances of an early diagnosis! Common risk factors for oral cancer include age, tobacco use, excessive alcohol use, a family history of certain cancers, and excessive UV exposure.
VELscope
To make a diagnosis with accuracy and precision, our team could employ the VELscope system. A small hand-held device, this uses a special green-light spectrum to allows abnormalities to stand out, so we can identify possible cancerous or precancerous areas with precision and accuracy. If we find areas of concern, we can recommend you visit again to make sure these aren't due to burn marks or other issues that pass after a few days. You may need a biopsy, and we could refer you to a specialist as needed.
Common Warning Signs
You should also be aware of the symptoms you may notice during your everyday life. Common warning signs could include a sore throat or persistent hoarseness or voice changes, with these changes lasting more than a week. Recurring earaches and a sudden weight loss are cause for concern too. Sores, lesions, and rough patches in your mouth that don't heal after a few days are possibly symptoms, as are areas in your mouth of red and white splotches. Please let us know right away when you experience these potential symptoms!
Preventive Actions
Try to limit UV exposure, and wear sunscreen when outdoors. Limit your consumption of alcohol and also avoid tobacco products completely. These actions, combined with regular visits to our office for six month checkups and cleanings, can help you enjoy optimal oral health for years to come! If you have any questions, let us know.
Do You Have Questions About Oral Cancer Screenings?
We would love to help you maintain a strong and healthy smile, routinely examining smiles for signs of trouble. If you have questions about our exams and cleanings, then contact our Syosset, NY dental office today at 516-433-2211.