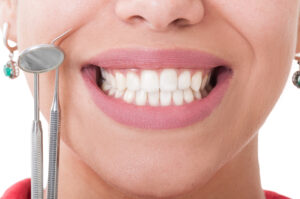 A full smile rehabilitation is a chance to rejuvenate your smile and address an array of issues both cosmetic and restorative. In today's blog, your Syosset, NY, dentist talks about how we help address even severe issues with a smile, offering stronger and healthier teeth and gums. A visit now also lets you use your 2021 dental benefits before they expire!
The Full Mouth Rehabilitation
We prescribe a full mouth rehabilitation to address smiles with multiple issues that need attention. The treatment actually combines multiple preventive, cosmetic, restorative, and prosthetic procedures to help restore function, health, and beauty to your smile. Each full mouth rehabilitation we prescribe is different, because every smile is different too. To choose what you need, we will employ digital x-rays and intraoral camera images to obtain a clear and detailed look at the current state of your oral health. From there, we can craft a treatment plan that will improve the smile and also fit within your budget and schedule.
A Comprehensive Range of Treatment Options
We use our array of treatment options in a phased approach to address issues such as cavities, infections, cracked or chipped teeth, worn down dental work, or even poor gum health, such as gingivitis and gum disease. For cosmetic concerns, we could repair and rebuild teeth with bonding and contouring, or removing stains with teeth whitening. We can discuss clear aligners to correct misalignment or lifelike fillings and crowns to repair damage or treat cavities and infections. If you have missing teeth, implant dentistry can replace a single missing tooth, or secure a bridge or denture as well. Even if you assume your smile is too far gone, we can help you obtain results that make you feel confident again, and also restore your ability to eat your favorite foods too.
Use Your Benefits Before You Lose Them
Our office staff knows how to help you find out what coverage you have, and what benefits are still available to be used. With this information, our team can help choose the procedures and approach to help improve the smile, so you can smile with confidence. A visit now also means you can start or even complete the rehabilitation before the hectic holiday season makes your schedule too busy. If you have any questions about how we transform a smile and address multiple esthetic and oral health concerns at once, then contact our team today to learn more.
Syosset Dental Offers Treatment for the Whole Family
With a visit now, you and your family could start 2022 on the path toward stronger and brighter smiles. If you have questions about how we help families enjoy better oral health, then contact our Syosset, NY dental office today at 516-433-2211.