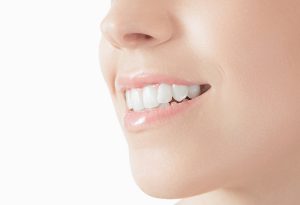 We recently spoke about cosmetic dentistry, particularly how we use professional teeth whitening to remove teeth stains. But what if a tooth is misshapen, or what if you have embarrassing gaps between your teeth? If teeth whitening isn't enough, then our team can offer dental bonding and contouring to repair smiles in Syosset, NY, in only one visit!
Common Esthetic Issues
The bonding and contouring procedures allow us to address several different esthetic issues in only one visit. For example, with bonding we can mask permanent teeth stains, the kind that form beneath the enamel and often don't respond to traditional whitening measures. The procedure could also help repair minor chips and cracks, or provide length to teeth worn down due to grinding or clenching. The treatment could also help close embarrassing gaps and black triangle spaces between the teeth. We've addressed malformed or misshapen teeth as well!
With contouring, we address more minor issues, often in the same sitting. For example, we could smooth out the pits, grooves, or rough portions of your tooth structure, and remove points and jagged edges. Treatment could address very minor chips, and also overly large teeth too. To find out which one is right for you, we will examine your smile to assess the cause and extent of your esthetic concerns, which allows us to choose the best treatment options.
Dental Bonding
The bonding process uses a composite resin material, the same we use in our tooth-colored fillings. Free of metal and safe for people of all ages, the material can also be color-matched to blend with your tooth. We start the procedure by administering a numbing agent and then gently etching the outer surfaces. We apply the composite resin in several layers, sculpting the tooth as we cure the material under a light. The final step involves polishing the tooth for an attractive appearance. From the first step to the last, this only takes one visit to complete!
Contouring Your Smile
Our team also knows how to contour the teeth, which essentially means we sand and buff the outer structure to correct common esthetic issues. For a smile makeover, we could combine these treatments with others, such as teeth whitening or porcelain veneers. If you have any questions about our approach to cosmetic dentistry, or if you would like to schedule a consultation, then contact our team to learn more. Now is a great time to improve smile beauty, just in time for summer!
Do You Have Questions About Cosmetic Repair?
Our team wants to help you enjoy a smile that is bright and attractive, which is why the team at Syosset Dental in Syosset, NY offers single-visit dental bonding and contouring. Contact our office at (516) 433-2211 to schedule your appointment today.