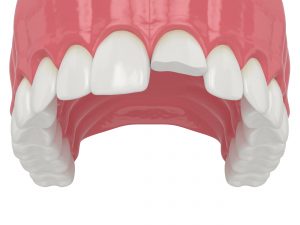 Along with well-known cosmetic treatments like teeth whitening, your Syosset, NY, dentist also provides cosmetic bonding and contouring. These treatments help address minor damage, misshapen teeth, and other esthetic issues, offering a lifelike repair in one visit. In today's blog, we're going to discuss the benefits for both the health and beauty of your smile with dental bonding.
The Dental Bonding Process
When you have a cavity, we will likely offer treatment with a metal-free filling. The procedure is possible due to composite resin, a blend of glass and acrylic that contains zero metal and can be tinted to blend with the tooth. We use the same material in this cosmetic procedure as well. If we decide you benefit from bonding, we will remove any decay and then clean the tooth. We may also gently etch the outer surfaces too. The material is applied in several layers. As we cure the composite resin under a special light, the dentist can gently sculpt and mold the tooth. Finally, polishing is done for improved esthetics. The process only takes one visit to complete! We could also contour the tooth for more minor esthetic issues, removing outer structure by sanding and buffing the tooth.
Addressing Smile Esthetics
With bonding, our team has the ability to repair minor chips and cracks, lengthen the teeth worn down due to grinding or clenching, and even reshape malformed teeth too. We could also close embarrassing gaps between each tooth, including those black triangle spaces that sometimes form between teeth. If you have permanent teeth stains, the kind that may not respond to the whitening treatment we discussed last week, then our team could mask them with composite resin. If we also contour your teeth, this could be to smooth out rough patches, pits, or grooves in the outer surfaces, or to reshape overly large or pointed teeth.
The Risk of a Damaged Tooth
When you develop a chipped tooth, even if the damage appears very minor, we suggest a visit. The same goes for an injury with no visible damage, as fractures could be invisible to the naked eye. Repairing even minor damage means preventing bacteria from potentially reaching the inner dentin and causing a cavity or with time, an infection. Remember, we're available to offer lifelike repair and preserve the health, beauty, and function of your smile. If you have any questions about our cosmetic or restorative treatment options, then please contact our team today.
Do You Have Questions About Cosmetic Dental Care?
We want to make sure your damaged tooth is treated and avoids complication, which is why the team at Syosset Dental in Syosset, NY offers cosmetic bonding and contouring. Contact our office at (516) 433-2211 to schedule your appointment today.