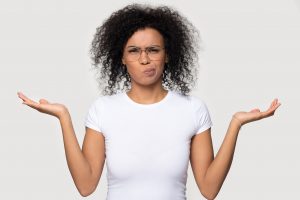 As adults, you're likely to develop an issue like periodontal disease without regular care at home and in our office. If you do develop gum disease, then treatment to manage it is crucial for avoiding complications like tooth loss. In today's blog, your Syosset, NY, dentist wants to discuss how we prevent or manage the disease.
The Need for Treatment
The disease often starts with the inflammation of the gums, known as gingivitis. At this stage, the issue could be reversed, but once full-fledged periodontal disease forms, there is no cure. However, treatment is crucial to manage it and prevent the advanced stage, known as periodontitis. At this point, you could experience not only worsening symptoms, but adult tooth loss. If you attend routine checkup and cleaning visits every six months, then our team will likely uncover the earliest warning signs of inflammation. Otherwise, you may not know you need care until your gums appear redder than usual, feel sore, or bleed easily when you brush or floss.
Managing Your Periodontal Disease
When you begin to experience the symptoms we discussed above, we want you to give us a call. Using advanced digital technology, we will carefully examine your smile to assess the presence, cause, and extent of your periodontal issues. For the early stages, we could reverse gingivitis or manage the disease with a scaling and root planing. Also known as a deep cleaning, this removes all plaque and tartar from the teeth and the roots. Afterward, routine cleanings every three to four months could let us continue to manage the issue and prevent periodontitis. For more extensive cases, we could recommend antibiotics and even periodontal surgery.
Preventive Actions
To help prevent the inflammation and disease, we suggest taking time each day to brush your teeth for two minutes with a fluoride toothpaste in the morning and in the evening. You also need to floss to remove what the bristles of a toothbrush cannot reach, including the bits of food trapped in the gum line. Every six months, we suggest a visit for a checkup, so we can monitor your smile, and cleaning, which removes the harmful layers of plaque and tartar, which are key components in the onset of the disease. You also help by eating a healthier diet and avoiding tobacco products.
If you age any questions about preventing issues like periodontal disease, or managing them to keep your smile whole and healthy, then please contact our team today to learn more.
Do You Have Questions About Preventive Dentistry?
We want to make sure your periodontal disease doesn't lead to missing teeth, which is why the team at Syosset Dental in Syosset, NY provides treatment with preventive and restorative dentistry. Contact our office at (516) 433-2211 to schedule your appointment today.