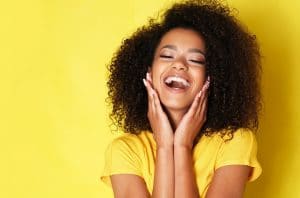 The good thing about most modern dental health treatments is that they're designed to help you address virtually any oral health concern with optimal efficiency. If you have a cavity, your restorative treatment can include removing the decay from your tooth with enhanced precision and preserving a maximum amount of the tooth's healthy structure. However, if you have multiple oral health concerns that affect multiple teeth, then restoring your smile can seem more complex. Today, we examine if your smile concerns make you a good candidate for full-mouth rehabilitation, and how the treatment plan can maximize your overall results.
When multiple concerns impact your oral health
No matter how many specific concerns your smile faces, the goal of your treatment is typically the same – to restore your good oral health and bite function while minimizing any permanent changes to your tooth structure. Addressing different oral health concerns can complicate this process, as not all concerns are of the same nature and addressing them can require different types of cosmetic or restorative dental treatments. When planning your full-mouth rehabilitation, the first step is to assess the extent of all of your smile's concerns and their impact on your oral health and bite function. Then, we can design a treatment plan to address these concerns collectively, taking all aspects of your oral health into consideration.
The goal of full-mouth rehabilitation
The specific treatments that  make up your full-mouth rehabilitation plan will depend on the issues that your smile faces. However, the goal of your treatment plan is the same whether it consists of a single dental treatment or multiple treatment options. This goal includes restoring your good oral health and bite function in a way that keeps your treatment as minimally invasive as possible, whether your concerns involve damage to your tooth structure, progressive tooth decay, periodontal (gum) disease, serious cosmetic blemishes, or more.
The advantages of fully restoring your smile
When addressing a single oral health issue, like tooth decay or gum disease, the main considerations in your treatment are the effects that the concern can have on your oral health. The challenge with designing a full-mouth rehabilitation plan is taking the effects of all of your oral health concerns into consideration. The advantage, however, is the ability to create a full-mouth restoration plan that improves the function of your bite and the state of your oral and periodontal health as one. This means customizing procedures to achieve multiple goals at once, such as improving the appearance of one or more teeth as well as their health, structural integrity, and alignment.
Learn if you're a candidate for full-mouth rehabilitation
When your smile has multiple concerns that need cosmetic and/or restorative treatment, designing a full-mouth rehabilitation plan may be the best way to improve them all as conservatively as possible. To learn more, contact our office by calling Syosset Dental in Syosset, NY, today at 516-433-2211 or 516-921-6930.