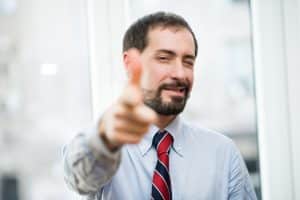 The term, "full-mouth rehabilitation," can seem like a complex procedure, but the truth is that everyone's treatment plan is different. Depending on your needs, rehabilitating your smile can be as simple as treating a cavity, or as comprehensive as replacing lost teeth and their roots. The goal of full-mouth rehabilitation is to return your smile to an optimal state of health, function, and beauty. Therefore, designing your full-mouth rehabilitation is a personal process where you and your dentist work together to determine the best course of treatment.
Advanced Diagnoses
The first step to any dental treatment is to perform a comprehensive examination so your dentist can provide an accurate and precise diagnosis of your oral health concerns. For the best results, we utilize advanced dental imaging technology, such as digital X-rays and 3D imaging, when necessary. Using the highly detailed images and a keen eye for dental health issues, your dentist will point out the specifics of your oral health needs, and which treatments can help you conservatively correct them.
Custom-Designed Restoration
Your smile is unique, and so are the issues that affect it. For instance, even though about 90% of adults are affected by cavities, each cavity varies in location and severity. If you have a cavity, then treating it will require assessing the cavity's nature and extent, then recommend the most appropriate treatment for you.  Other issues that are often resolved with full-mouth rehabilitation include:
Extreme tooth wear, such as from bruxism
Bite imbalances that over-stress your jaw joints
Misaligned teeth that throw your bite off balance
One or more lost teeth that lead to a host of worsening dental issues
Gum recession due to gingivitis/gum disease
And more
Ready for Full-Mouth Rehabilitation?
If you experience one or more issues that threaten your smile's long-term health and integrity, then it may be time to ask your dentist about full-mouth rehabilitation. Call our office in Syosset, NY today at 516-433-2211 or 516-921-1678. We proudly serve patients who live in Syosset, Long Island, Nassau, Suffolk, and surrounding New York City communities.