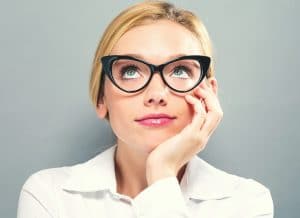 If you notice that your teeth are stained, your instinct might be to go seek teeth-whitening treatment. This may or may not be the ideal solution; it depends largely on the type of stains that have developed on your teeth. Though you may not realize it, your teeth can change color for a variety of reasons, and not all cases of teeth staining are the same. Before recommending teeth-whitening, or any other dental treatment, we'll first perform a careful examination to diagnose your specific kind of teeth stains. Then, we can help you decide on which treatment is best for your smile.
The common kind (extrinsic stains)
Extrinsic teeth stains are the stains that develop on the outer surface of your teeth (extrinsic means external). These are the most common types of teeth stains, and they can develop from things like years of exposure to your foods and beverages, or the over development of plaque and tartar on your teeth. Extrinsic stains are also the most convenient to erase with minimally invasive cosmetic treatment, such as teeth-whitening.
The more serious kind (intrinsic stains)
The kinds of stains that develop internally are known as intrinsic stains, and you can see them because the enamel around your tooth structure is semi-translucent. Despite being under your tooth enamel instead on the surface of it, you may not be able to immediately distinguish the difference. However, because of their intrinsic nature, these stains won't respond to a topical treatment like teeth-whitening gel.
The kind teeth-whitening can erase
When your teeth stains are on the surface, teeth-whitening is often the best solution for erasing them. The treatment involves the use of a topical, professional-strength bleaching gel that you apply every day to the surfaces of your teeth. We can provide a custom-designed set of trays and supply of gel to make the application process easy and convenient, and you can wear them at whatever time of day is most convenient for you. Results are usually achieved within 10 days.
The kind that may require further treatment
If your teeth are discolored underneath the enamel, then no amount of topical bleaching agent will be able to reach them and brighten your teeth. Fortunately, we can custom-design a more appropriate cosmetic treatment, such as porcelain veneers, to improve your smile and still keep your treatment minimally invasive. Depending on the nature of your intrinsic teeth stains, you might also require more involved treatment to restore the health and integrity of one or more of your teeth.
Learn what kinds of stains are on your teeth
If you want to brighten your smile, then the most appropriate treatment may not be as simple as you thought. It depends on what specific kinds of stains have developed on or within your teeth. To learn more, schedule a visit by calling Syosset Dental in Syosset, NY, today at 516-433-2211 or 516-921-1678.