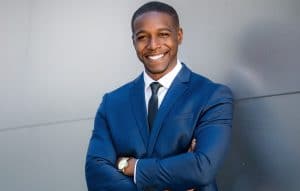 In many ways, restoring your smile from any issue that compromises it is a rehabilitative process. Whether your dentist is removing an infection from your tooth or fortifying a part of a tooth's damaged structure, the goal is to help you regain your good oral health and the full, proper function of your bite. With that goal in mind, some patients may require more than a single treatment to complete their smile restoration. With an appropriate number of customized dental treatments, your dentist can create a full-mouth reconstruction plan to address all of your smile's concerns in a conservative manner.
When is full-mouth reconstruction necessary?
The goal of all restorative dental treatments is to improve every aspect of your oral health while also minimizing the extent of treatment you need to accomplish it. When you have several different issues with your oral health and/or bite function, the combination of treatments required to address them all can be combined into a comprehensive treatment plan aimed at reconstructing your smile. Because it's designed to address multiple or complex oral health concerns, full-mouth reconstruction is only appropriate when it's absolutely necessary to help you regain your healthy smile.
The steps to reconstructing your smile
The diagnostic stage – The first stage to any treatment is the diagnosis and planning stage, which involves carefully inspecting your teeth, gums, oral tissues, jawbone structure, and more. Your examination may include the use of advanced, highly detailed digital imaging technology to gain a clear view of all of your structures, and a more accurate diagnosis of your oral health needs.
Restoring your oral health – Rebuilding your smile starts at its foundation, and that means ensuring that any underlying chronic issues are successfully addressed. For example, gum disease is one of the biggest oral health concerns, and it can systematically destroy the gums and jawbone that support your teeth. If you have it, then treating and managing it will be essential to reconstructing your healthy, fully functional smile.
Reestablishing bite function – Once the foundation of your oral health is under control, your treatment plan can focus on reestablishing your bite's ability to function properly. That can include straightening crooked teeth, alleviating TMJ disorder (jaw dysfunction), replacing lost teeth, and more, depending on your specific needs.
Learn about full-mouth reconstruction
When your smile's issues are too complex for a single treatment to fix, you might require full-mouth reconstruction to completely restore its health and function. For more information, schedule a visit by calling Syosset Dental in Syosset, NY, today at 516-433-2211 or 516-921-1678.