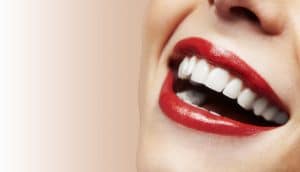 Deciding to choose teeth-whitening can be a tough decision. You want to brighten your smile, but you aren't sure if the treatment will work, or if you really have time in your schedule for something as esthetic as erasing teeth stains. The good news about professional teeth-whitening is that it's effective for most common teeth stains, even stubborn ones, so there's a good chance that it can effectively brighten your smile. The other good news is that you can apply professional teeth-whitening without taking a lot of time from your schedule, either with a quick in-office visit or with a kit that you can take home.
In-Office Whitening with Venus
Depending on your specific needs, you can brighten your smile in just one day with an in-office treatment, or over the course of about 10 days from the comfort of home. In-office treatment involves the use of the advanced Venus White Max system. Venus consists of a highly potent but safe whitening gel that your dentist applies to your teeth, then stimulates with a special light. The treatment can usually be completed in just a couple of hours.
Take-Home, DIY Teeth-Whitening
Not everyone requires a brighter smile in a hurry, and if you prefer, you can opt for a take-home kit that consists of equally strong whitening gel and a set of custom-designed whitening trays that fit over your teeth. Using the trays, you can apply the gel to your teeth for a couple of hours each day to brighten your smile in as few as just 10 days.
Ask Your Dentist About Professional Teeth-Whitening
The best thing about teeth-whitening is that you can apply the treatment in whichever fashion best fits your schedule, with equally impressive results either way. To learn more, schedule a consultation by calling Syosset Dental in Syosset, NY today at 516-433-2211 or 516-921-1678.