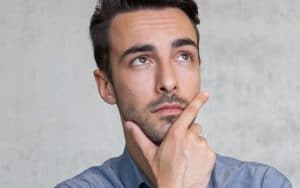 Some things about your dental health are inevitable. For instance, if you don't brush and floss your teeth consistently, then they'll become overrun by plaque and oral bacteria. If you don't treat a damaged or infected tooth, then the condition will grow worse. Tooth loss, however, is not always inevitable, though it can see so considering how often it occurs. Like most dental issues, tooth loss can often be prevented by avoiding the common underlying causes behind it.
What Causes Tooth Loss
The most common cause of tooth loss is severe gum disease, which erodes your teeth's supportive gum tissues and jawbone structure. Therefore, most cases of tooth loss could be prevented by avoiding gum disease with consistently good hygiene and preventive dental care. This can also help you prevent tooth loss associated with issues like extreme tooth infection and other common dental health troubles. Sometimes, though, teeth can be lost by accidental trauma, which by definition cannot be prevented. However, you can prevent such accidental trauma by wearing protecting mouthguards when appropriate, such as when playing a contact sport.
If Tooth Loss Does Occur
Preventing tooth loss can be simpler than many people believe, but it is still a considerable problem for many adults. Fortunately, even after losing one or more teeth, you can prevent further tooth loss by replacing them and restoring your good oral health. For instance, a custom-designed bridge or denture can fill the gaps in your smile and stop your remaining teeth from shifting out of place. With the support of one or more dental implants, you can even replace your lost teeth roots to preserve the strength and integrity of your jawbone. This will improve your chances of retaining the rest of your healthy teeth.
Learn How to Make Tooth Loss Less Likely
Tooth loss isn't a guaranteed part of aging, and with proper care and maintenance, you can make it less likely to affect your oral health. To learn more, schedule a dental consultation by calling Syosset Dental in Syosset, NY today at 516-433-2211 or 516-921-6930.