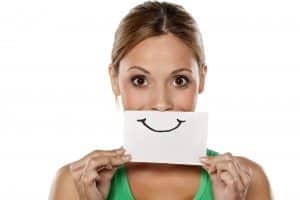 Your confidence in your appearance, or lack thereof, can significantly influence your frame of mind. Because your smile is one of your face's dominant features, your overall self-image and confidence in your smile are as important as your dental health. With a wide variety of advanced cosmetic dental technology and materials, we can transform your smile into one you'll be proud to show off to the world!
Custom Cosmetic Smile Enhancements
Teeth-Whitening
Teeth stains can occur naturally in spite of a diligent oral hygiene routine. Consequently, teeth-whitening is one of the most frequently requested cosmetic dental procedures today. Our at-home teeth-whitening system employs a set of custom-designed trays that help you evenly apply the bleaching agent across your teeth's surfaces. You can wear the trays whenever your schedule allows, such as on your way to work or as you relax at home in the evening.
Dental Bonding
If your tooth discoloration doesn't respond to professional teeth-whitening, or if your tooth is chipped or slightly crooked, than we may recommend cosmetic tooth bonding. Using the same tooth-colored composite resin used for discrete dental fillings, we can cover and reshape your tooth's imperfections to restore your smile's healthy appearance.
Porcelain Veneers
For more challenging cosmetic dental issues, such as blemishes on multiple teeth, porcelain veneers can offer an optimal solution with minimal changes to your tooth structure. Made from dental porcelain, these thin shells are bonded to the front of your teeth to save your smile from deeply discolored, misshapen, chipped, or oddly spaced teeth.
Find Out More About Our Cosmetic Dentistry Options
If you wish you could improve your smile's appearance, then the good news is that it may be simpler than you expect. To learn more, schedule a cosmetic dental consultation by calling Syosset Dental in Syosset, NY today at 516-433-2211 or 516-921-1678.