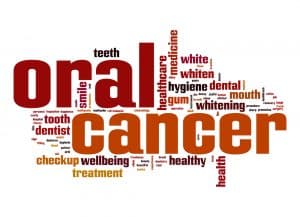 Your dentist does more than just help you prevent and treat common dental issues, like cavities and gum disease. Through regular dental examinations, he can also help you keep a close eye on other oral health developments, including increased risks of oral cancer. During every checkup and cleaning appointment, your dentist will perform a comprehensive screening to detect and fight oral cancer early. These screenings can significantly tip the balance in your favor if oral cancer develops.
Understanding Oral Cancer
Oral cancer can describe cancer of the mouth, throat, larynx, esophagus, and other oral/throat tissues. Collectively, oral cancers are the largest group of cancers, and in late-stage detection, the survival rate is often lower than 50%. However, when it's detected and treated early, patients have a significantly higher chance of defeating oral cancer (approximately 80% or more). Patients who are diagnosed with oral cancer may have a rough road ahead. But with early detection and the help of their dentist, doctors, and specialists, the journey is more likely to be a successful one.
Early Detection and Treatment
Oral cancer isn't exactly preventable, but early detection and treatment can be the next best thing to prevention. Before oral cancer becomes prominent, your dentist may spot hard-to-see signs, such as lesions, ulcers, rough tissues, and sores, which could warn of its development. Your dentist may also suggest annual screenings with the innovative VELscope® system, which significantly increases the chances of detecting oral cancer's warning signs. VELscope® utilizes safe fluorescence to highlight potentially troublesome areas.
If your dentist suspects that oral cancer may be present, then he may recommend a soft-tissue biopsy—the removal of a small portion of oral tissues for a more detailed laboratory analysis.
Regular Oral Cancer Screening
By receiving regular oral cancer screenings at your dentist's office, you have a good chance of detecting and treating oral cancer early, if necessary. To schedule your next examination and screening, call Syosset Dental in Syosset, NY today at 516-433-2211 or 516-921-1678.