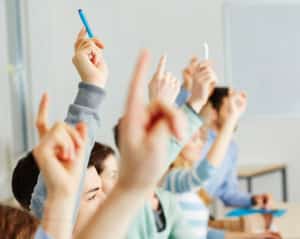 Are you wondering what's the best way to brighten a stained smile, or how to treat a cavity without your filling being obvious to the world? Cosmetic dentistry entails a number of ways to improve your smile's appearance, as well as its health and integrity. By speaking with your dentist, you can decide with treatment is the best one for you. If you have more questions for your cosmetic dentist, then call our office today to schedule an appointment!
What's the best way to brighten my smile?
When your teeth are stained and no longer as bright as they once were, teeth whitening is usually the go-to answer for erasing the stains and brightening your whole smile. However, your dentist will first examine your teeth to ensure that teeth whitening is the right option. If your teeth stains originate from underneath their surfaces, then teeth whitening may not be the right answer.
Is there a filling that doesn't stand out like metal?
Cavities are among the most common dental health issues, second only to naturally-occurring teeth stains. Therefore, treating cavities in a discreet, effective manner is often a top priority for many patients. The good news is that we offer tooth-colored fillings made from biocompatible composite resin that can be custom-tinted to blend in with your smile.
Can veneers really give me an instant smile makeover?
Porcelain veneers are among the most popular cosmetic treatments. They're wafer-thin shells of dental ceramic that are hand-crafted according to the unique specifications of your teeth, and then bonded to those teeth's front surfaces. Because they can correct a multitude of different cosmetic concerns at once, porcelain veneers can effectively create an instant smile makeover for patients who qualify.