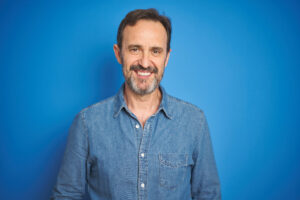 When you have lost one of your teeth, this could mean major trouble for your smile, both in the short and long-term. But with dental implants, our team can address missing teeth with a lifelike and a long-lasting option! In today's blog, your Syosset, NY, dentist talks about treating tooth loss in 2023 with dental implants.
The Impact of Your Missing Teeth
What happens to our smiles once teeth begin to become lost. The gaps could alter your appearance and may lead to embarrassment. Your teeth could shift due to these spaces, which then leads to dental misalignment. The changes in your bite balance due to missing teeth could also increase the risk of TMJ disorder and bruxism (teeth grinding). You could also have complications with eating or even speaking clearly. But the most severe complication is the fact that the body will suspend the doses of calcium and phosphates to the jaw around the missing roots. The jaw then loses mass and density, which causes further tooth loss and a prematurely aged appearance!
Preparing Smiles
Placing dental implants could help prevent these complications and preserve your smile. To begin, we will take detailed digital x-rays and intraoral images of your smile, so we can assess the strength of your jawbone. These images enable us to plan the placement process in detail, choosing the best angle and position to support new teeth and protect your smile. With anesthesia and dental sedation, we can ensure the placement process is a comfortable one.
Dental Implants
Our team will use digital technology to guide the implant posts into the jaw. They bond with the jawbone through a process known as osseointegration. This means they're accepted as new roots, preventing the breakdown of jawbone structure and allowing your new teeth to stay in place for decades to come. You also preserve your youthful features too! Once the placement area heals, our team will add abutments to the posts that extend above the gum line. We then attach the finished crown to complete your new tooth. If you have multiple missing teeth, we could use several posts to support bridges, partials, and even full dentures. A complete and beautiful smile is possible, even if you have extensive tooth loss.
If you have any questions about how we treat missing teeth, then contact our team today to learn more. We're ready to work with you to help you maintain a full, functional, and beautiful smile for many years to come.
Do You Have Questions About Implant Dentistry?
Our team wants to help address the unsightly gap in your smile. If you have questions about treating your missing teeth, then contact our Syosset, NY dental office today at 516-433-2211.