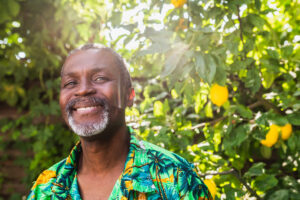 When you have progressive oral health issues like tooth decay and gum disease, which grow more severe with time, and haven't seen the dentist in years, this could mean a serious number of oral health issues. You may assume your smile is beyond treatment. But the fact is, your Syosset, NY, dentist can transform even advanced issues with a full mouth rehabilitation.
Getting Started
To begin, we want to see you and talk about your smile. During your initial consultation, we will discuss your issues with your smile and your hopes for it. Next, we will discuss your oral health and dental history, and then carefully examine your smile with advanced digital x-rays and intraoral camera images, which enables us to assess the cause and severity of your oral health issues. From there, we can create a treatment plan to correct the problems, one that is personalized for your unique smile.
General and Cosmetic Treatments
Often, we will need to address underlying oral health issues. For example, gum disease could mean more than sore, bleeding gums, but could be a factor behind tooth loss. If we're going to replace your teeth, especially if we're using dental implants, we need to manage the issue. Likewise, we will look for issues like bruxism (chronic teeth grinding) and TMJ disorder, and find noninvasive, comfortable solutions to bring relief from painful symptoms and dental damage.
We also have an array of cosmetic treatments to improve the beauty of your smile. Professional teeth whitening can brighten teeth by up to eight shades in some cases, and bonding and contouring can reshape and transform damaged or naturally malformed teeth in one visit. Porcelain veneers are thin restorations that instantly change the shape and color of the teeth, and gum contouring can address issues with the symmetry of your smile, and fix gummy smiles too. If you have misalignment, we can even discuss treatment with clear aligners.
Restorative and Prosthetic Options
For problems like tooth decay and infection, we can bring relief with restorations that also blend with your smile, such as composite resin fillings and ceramic crowns. For missing teeth, we can secure a bridge or provide removable full and partial dentures. For added stability and a more lifelike appearance, we could offer dental implants, replacing one tooth or using several to support fixed dentures.
If you have any questions about how we combine multiple treatments in a full mouth rehabilitation, then contact our team today to learn more.
Do You Have Questions About Reconstructing Your Smile?
We would like to help rebuild your smile and transform it completely. If you have questions about our comprehensive dental treatment options, then contact our Syosset, NY dental office today at 516-433-2211.