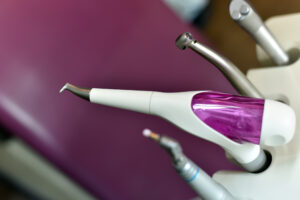 Did you know that when we diagnose your smile, and even when we create restorations and appliances, we use digital technology? This involves care with precision and accuracy, and helps you enjoy good oral health. In today's blog, your Syosset, NY, dentist talks about the use of digital technology.
Digital X-Rays
X-rays enable our team to see what is happening beneath the gums, so we can identify issues with the position of the teeth, plan extractions and implant placement, and address other serious oral health concerns. Instead of the traditional options, we use a digital alternative. The digital x-rays use a fraction of the radiation, up to 90% less, and the images don't need to be developed in harsh chemicals either. This saves time and is good for the environment too! The images can be reviewed by our team instantly chairside, also we can make a diagnosis quicker and also walk you through it.
Intraoral Cameras
We also want to obtain clear and detailed pictures of the surfaces of your teeth and gums, which is possible with our intraoral camera images. These images help us identify the earliest stages of demineralization, treating tooth decay before you experienced toothaches. We also identify gingivitis and gum disease, as well as TMJ disorder and even chronic teeth grinding (bruxism). The earlier we treat an issue, the less extensive care needs to be and more likely you are to avoid discomfort.
Digital Impressions
We need to create impressions of the bite to design restorations, like crowns, and also oral appliances to treat TMJ disorder, bruxism, and sleep apnea. We also craft dental prosthetics and more! In the past, this meant we filled a mold with a gooey metal and you bite down until we obtained a detailed impression, and this process often had to be repeated. But now, our team uses the Trios 3Shape scanner, which takes detailed images of the smile from multiple angles, which we then combine to create a 3D computer impression, one far more precise and accurate than a physical one. This saves time and provides treatment with greater accuracy and comfort.
If you have any questions about how we treat your smile using the latest advances in digital imaging and x-rays, or if you would like to schedule a visit with our team for a checkup and cleaning, then contact our team today to learn more.
Syosset Dental Offers Advanced Technology
Our team wants to help you enjoy good oral health and a full smile for years to come, which is why we implement advanced treatment options. If you have questions about how we exam and treat your smile with the latest technology, then contact our Syosset, NY dental office today at 516-433-2211.