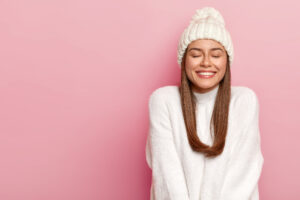 When you have multiple smile imperfections, from issues with the shape and color to exposed gaps, we could offer treatment with dental bonding and contouring. These offer improvements in only one visit! In today's blog, your Syosset, NY, dentist talks about how we use these procedures to correct imperfections.
Choosing Your Cosmetic Treatment Options
First, we want to understand the factors behind your cosmetic issues, and to assess their severity. We will carefully examine your smile with digital x-rays and intraoral cameras, so we can create a treatment plan to correct these issues. We will also talk about your smile and your hopes for it. We could recommend the two treatments we'll talk about in today's blog, and could even combine them with professional teeth whitening or porcelain veneers to offer a complete smile makeover, often in only two visits!
Dental Bonding
The dental bonding procedure employs the same composite resin we use in our tooth-colored dental fillings. The material is a metal-free mixture of acrylic and quartz-like particles, which we shade to blend with your tooth structure. We administer a local anesthetic and then clean the tooth, gently etching the surfaces as well. Next, we prepare and place the material to the tooth, shaping it as the composite resin cures under a light. We then polish the tooth for a brighter appearance. The procedure could be used to mask permanent teeth stains, fill gaps between teeth, and lengthen worn down teeth. We could repair cracks or chips too, and also reshape teeth too! All of this is possible in only one visit.
Dental Contouring
We could also offer contouring in the same visit. With this procedure, we don't add new materials to the tooth. Instead, we correct esthetic concerns by sanding and buffing the outer structure. The procedure takes one sitting, and could be used to smooth out rough patches, pits, and grooves in the tooth structure. We could also address minor chips, reshape malformed or overly large teeth, and even dull jagged, sharp, or pointed sections of the teeth. If you have any questions about how we improve the beauty of your smile in only one visit, then contact our team today to learn more. We would love to help you on your journey to a strong and healthy smile, one that looks great and improves your self-confidence. Even if you have multiple esthetic issues, we can help with professional cosmetic dental care.
Syosset Dental Helps Transform Smile Beauty  
We want to help remove teeth stains and reshape teeth in only one visit. If you have questions about how we boost the beauty of your smile with cosmetic dentistry, then contact our Syosset, NY dental office today at 516-433-2211.