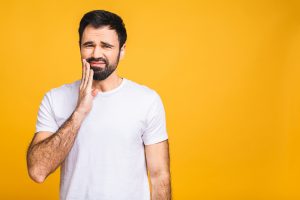 While enamel damage is often caused by cavities, physical trauma can also lead to permanent harm. If you injure your tooth, you can experience a worrying smile change, feel uncomfortable biting and chewing, and find yourself vulnerable to an infection! The good news is that you can make sure the matter is addressed properly by seeing your Syosset, NY dentist for support. At our practice, we can provide an evaluation to gauge the damage to your tooth, which helps us identify the most conservative approach to fully addressing the matter. At the end of your treatment, you can feel confident that your oral health, appearance, and dental function are preserved.
Physical Damage To A Tooth? We Can Help!
Physical tooth injuries, like dental decay, often call for restorative dental work. Going without that work can lead to worsening harm due to an infection. You are also more likely to suffer more damage to your enamel when your tooth is in a compromised state. When you come in for treatment, we can perform an evaluation to see what kind of treatment you require. For some injuries, it is possible to move forward with cosmetic dental work, though it is important to move forward with restorative care if there are concerns about how your injury will affect your oral health.
Addressing Potential Complications From A Severe Injury
A serious injury can crack your enamel and expose you to an infection, or it can result in internal damage that affects a tooth's living tissues. To address these issues, it will be necessary to perform root canal therapy. Through this treatment, we can prevent further difficulties with pain and sensitivity, and stop a problem that can lead to tooth loss. After this work is done, we can provide a custom dental crown to make sure that your tooth stays protected. Because we can offer crowns made from porcelain, we can restore front teeth in this way without changing your smile.
Discussing Cosmetic Treatment For Superficial Damage
For superficial damage, we can provide cosmetic treatment to cover any chips or cracks that alter your smile. This work can take less time than you may expect, and require minimal changes to your tooth structure. By moving forward with a tooth bonding procedure, we can actually have your smile restored in as little as just one appointment!
Syosset Dental Is Ready To Help You With Your Dental Injury!
A dental injury can be a serious issue, one that is difficult to ignore. Even if the problem feels severe, you can be relieved to know that Syosset Dental is here to help! We provide different cosmetic and restorative services that can appropriately resolve problems with tooth trauma. If you have questions about our services, or if you need to schedule an appointment with us, contact our Syosset, NY dental office today at 516-433-2211.