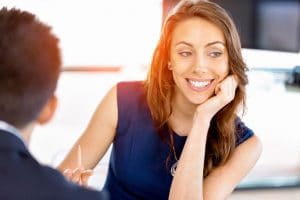 As cosmetic dentistry has advanced over the decades, several treatment options have become highly popular. For example, most people have undergone or know about professional teeth-whitening, and porcelain veneers have helped countless patients completely transform their smiles. Cosmetic tooth bonding is another popular treatment that offers highly lifelike smile improvement results, and for many patients, it can also be a more convenient and minimally invasive option. Depending on your specific needs, your dentist might suggest restoring or improving your tooth with cosmetic bonding.
The biocompatibility of bonding
Tooth bonding relies on a substance known as composite resin, which your dentist customizes to match your tooth's color and then bonds to the tooth's surface. The resin is comprised of finely ground acrylic and quartz-like particles, which not only give it its color but are also highly biocompatible. This means the resin bonds safely and securely to your teeth, and once in place, it does no harm to your healthy, natural tooth structure. In addition to closely resembling your teeth, this means that your cosmetic bonding will also help you maintain a healthier, stronger smile for life.
The customizability of composite resin
The ability to repair and improve your healthy tooth structure without any changes to it makes bonding a more conservative treatment than other options (such as porcelain veneers or full dental crowns). However, the popularity of composite resin is also due largely to its highly lifelike results. Before being bonded to your tooth, the composite resin can be highly customized to closely mimic the color and shade of your healthy teeth. After the resin is applied, sculpted, and hardened onto your tooth, the bonding becomes virtually indistinguishable from the rest of your smile.
Find out what bonding can do for your smile
Cosmetic tooth bonding isn't as well-known as cosmetic treatments such as teeth-whitening and porcelain veneers. However, it can offer equally amazing results for your smile, and often with much fewer changes to your tooth structure. For more information, schedule a consultation by calling Syosset Dental in Syosset, NY today at 516-433-2211 or 516-921-1678.