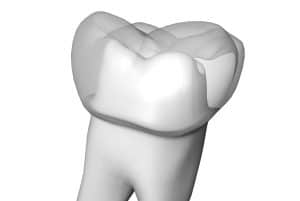 One of the reasons why dental crowns have remained a popular treatment option for centuries is because their design is highly effective. A crown mimics the size, shape, and contours of your healthy, natural tooth, and is placed over the tooth to restore its entire visible structure. With advanced technology and materials, today's crowns are even more beneficial than ever, making them ideal solutions for a wide variety of dental health concerns.
1. A large tooth fracture
The most common use for dental crowns is repairing damaged teeth and allowing them to regain their full function. While there are several options for addressing minor chips and cracks, such as tooth bonding or a porcelain veneer, more substantial fractures require the comprehensive results that a full dental crown provides.
2. A treated root canal
When tooth decay becomes so invasive that you need root canal therapy to address it, the procedure can save your tooth from being lost or having to be extracted. However, it can also leave your tooth weaker due to the removal of its infected tissues and structure. By placing a dental crown over the tooth following root canal therapy, your dentist can restore its full strength and function.
3. A seriously blemished tooth
While there are many different types of crowns, many of them are made from highly lifelike materials, such as customizable dental porcelain. Because they can mimic healthy, natural teeth with uncanny realism, porcelain crowns are often recommended to address severe cosmetic blemishes like internal discoloration or worn down teeth.
Ask Your Dentist if a Crown Is Best
The good thing about dental crowns is that they're versatile enough to be the best option for a wide variety of dental concerns. To find out if a custom-made crown is your best option, too, schedule a consultation by calling Syosset Dental in Syosset, NY today at 516-433-2211 or 516-921-1678.