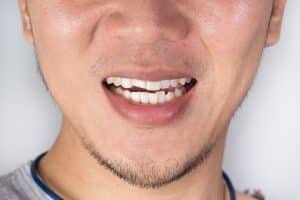 A tooth can be damaged in a number of ways, like a fracture in its crown, or a broken piece that has completely separated from its main structure. Some of the more common types of tooth damage, however, are not so severe. For instance, teeth can often become slightly worn or chipped, which may affect your smile's appearance as much as it does your tooth's integrity. In many such cases, your dentist can repair your chipped tooth with minimal changes to your tooth structures, such as with cosmetic tooth bonding. Unlike a dental crown or porcelain veneer, tooth bonding can reestablish your tooth's whole, healthy appearance without having to permanently alter the tooth's structure.
What Is Cosmetic Tooth Bonding?
Cosmetic tooth bonding is the process of applying customized, tooth-colored resin to the surface of the tooth in question. Made from a biocompatible mixture of finely ground acrylic particles, composite resin can be tinted to match the unique color and shade of your natural teeth. Once the resin is placed on your tooth, your dentist will carefully and artistically sculpt it to match your tooth's ideal contour, then harden and polish the resin for a durable, highly lifelike finish.
If the Chip Is Too Much for Bonding
Because tooth bonding is as durable as it is discreet, many patients who exhibit a chipped tooth prefer the minimally invasive procedure compared to more other, more involved treatments, such as porcelain veneers and dental crowns. However, in cases where a tooth's chip or fracture is more severe, your dentist may recommend a crown or veneer to successfully restore your tooth. To determine if bonding is appropriate for your chipped tooth, your dentist will first perform a comprehensive examination using advanced digital imaging technology to diagnose the extent of your tooth's damage. Then, he will consult with you one-on-one to help you choose the best treatment plan.
If Your Tooth Is Chipped, Ask Your Dentist About Bonding
Depending on the severity of the damage, a chipped tooth can often be repaired quickly and conveniently with cosmetic tooth bonding. If your tooth is chipped and you'd like to know if bonding is right for you, then schedule a consultation with your dentist by calling Syosset Dental in Syosset, NY today at 516-433-2211 or 516-921-1678.