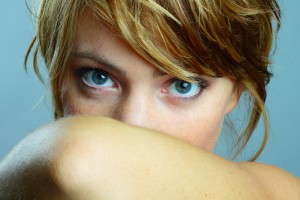 Even if you've never needed corrective dental work, chances are that at some point you were, or will be, disappointed with the color of your teeth. In fact, whiter teeth are still among the most commonly requested cosmetic dental procedures today. Like all aspects of your health, however, prevention is the best cure for a less-than-brilliant smile. To help you understand tooth staining, and thereby take better measures to prevent it, your Syosset dentist Dr. Richard Kobak explains the three mechanisms by which food can leave its lasting impression on your teeth.
How Food Stains Teeth
Pigment
The first, and perhaps the most obvious, method that food uses to stain your teeth is the color of your food itself. Strongly pigmented foods are more likely to share their pigment with your teeth. Your food and beverages attribute their color to molecules called chromogens. These molecules are intensely pigmented and have a strong tendency to latch onto your tooth enamel.
Acidity
Acidity is another contributing factor to tooth staining. When acids attack your teeth, they erode your tooth enamel, making it softer and more susceptible staining from clinging chromogens. If a food or beverage is acidic, it does not even have to be brightly colored to contribute to tooth staining.
Tannins                                                                                       
Tannins are a special compound found in some fruits, wine, and juice, among others. Tannins are responsible for the astringency of these foods and beverages, and can also contribute to tooth staining by boosting the chromogens' ability to adhere to your enamel.
Help Prevent Tooth Stains
Unfortunately, just knowing how food stains your teeth is not enough to help prevent these stains if you do not put your knowledge into action. Knowing that food actively seeks to stain your teeth, be sure to brush and floss at least twice a day to keep your mouth clean and less likely to stain or develop an oral health issue. If your teeth are already stained, ask Dr. Kobak about our professional tooth-whitening treatments. To learn more, or to speak with your Syosset dentist, schedule an appointment with Dr. Kobak by calling our Syosset dental office at (516) 433-2211. We welcome patients from Long Island, Nassau, Suffolk, and the surrounding New York City neighborhoods.