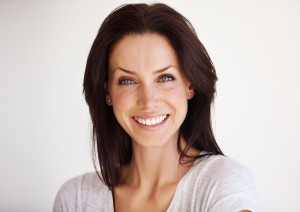 As tooth replacements, dental implants are the most effective and aesthetically pleasing dental prosthetic. As a rule in conservative dentistry, we prefer to maintain as much healthy tooth structure as possible. Sometimes, however, a tooth can become damaged or diseased beyond repair and may require extraction. At other times, a tooth may fall out before you can make a dentist's appointment. Either way, when one or more teeth are lost, dental implants can restore more than your visible tooth. To test and increase your knowledge of implants, take this dental implant true or false quiz from your Syosset dentist Dr. Richard Kobak.
True or False—Questions
Dental implants stop teeth from shifting after one or more are lost.
Dental implants are among the most innovative dental treatments, yet they do not benefit your oral health more than the alternatives.
Dental implants look and feel like real teeth.
Everyone is a candidate for dental implants, as long as he/she can afford them.
Dental implants can last forever.
True or False—Answers
True—When one or more teeth are lost and not replaced, the remaining teeth attempt to shift and cover the slack left by their absentee brethren. This movement can distort the alignment of your bite, leading to more complicated dental health issues such as bruxism and TMJ disorder. Placing dental implants in the space left vacated can deter this shifting, helping you prevent subsequent oral health issues.
False—Dental implants are the only option that mimics the tooth root as well as the crown (top, visible part of the tooth). Another side effect of tooth loss is jawbone loss, caused by a reduction in nutrients sent to your jaw due to the loss of the tooth. Dental implants not only replace the visible tooth, but mimic the root of the tooth as well. The implant is made from biocompatible titanium, and your jaw and body accept it as genuine, effectively creating a metal tooth root on which Dr. Kobak can attach your implant-supported crown or bridge.
True—Implants are securely rooted into your jawbone, just like natural teeth. The dental prosthetic we attach will look and feel as genuine as natural dentition.
False—Unfortunately, not everyone is a viable candidate to receive dental implants. One of the major contributing factors to dental implant eligibility is the density of your supporting bone structure. If your jaw is not strong enough to hold the implant, then it will fail. If a comprehensive exam reveals a lack of sufficient jawbone, a surgeon may augment the bone with grafting techniques to allow the placement of the implants.
True—With proper care and close adherence to Dr. Kobak's instructions, your dental implants can last a lifetime. Throughout that time, you may need to replace the dental prosthesis (crown, bridge, or denture) due to normal wear. However, an implant post often remains in place and functional for life.
To learn more about tooth loss and dental implants, or to schedule an appointment with Dr. Kobak, call our Syosset dental office at (516) 433-2211. We welcome patients from Long Island, Nassau, Suffolk, and the surrounding New York City neighborhoods.