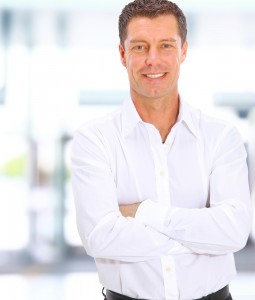 At Syosset Dental on Long Island, Dr. Richard Kobak's passion is to help you achieve and maintain a healthy, functional, and attractive smile. If your smile lacks any one of these aspects, you may feel deprived of the benefits of healthy teeth and gums, working teeth, and a beautiful smile. Luckily, Dr. Kobak can help you achieve the smile you've been missing.
Evaluate Your Dental Situation
Contemplate your dental hygiene habits. Do you brush thoroughly at least twice a day and floss at least once a day? Is your breath usually fresh?
Think about how well your teeth operate. Do you experience any tooth or jaw pain? Do you have a hard time biting and chewing?
Now, think about the appearance of your smile. Are your teeth yellow? Do you have gaps, chips, and stains you'd like to correct? Are you missing any teeth?
If your answers to the above questions are less than ideal, we offer a variety of dental treatments and procedures to help you achieve the smile of your dreams.
Seeking Professional Help
At your Syosset Dental checkup, Dr. Kobak will thoroughly evaluate the state of your dental health, including your bite, your tooth structure, and your smile's appearance. If you have any questions or concerns regarding your oral health or your treatment options, your dental checkup provides an ideal opportunity to discuss your concerns. After your comprehensive exam, Dr. Kobak will consult with you to explain your dental health, point out problem areas (if any), and discuss viable treatment options if needed.
To learn more about optimizing your oral health through the various treatments we offer, schedule a consultation with Dr. Kobak by calling our Syosset dental office at (516) 433-2211. We welcome patients from Long Island, Nassau, Suffolk, and the surrounding New York City neighborhoods.