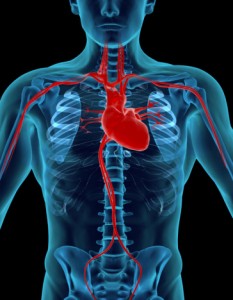 You've probably heard about gum disease from our team at Syosset Dental. At every examination and cleaning, our talented dentist, Dr. Richard Kobak along with our dental hygienists screen each patient for signs of gum disease. Involving the inflammation and infection of gum tissue, periodontal disease can advance into a chronic illness that destroys teeth and bone. Although gum disease is a common ailment, many people are unaware of the many health risks associated with gum disease—especially cardiovascular illness.
Periodontal Disease Increases Risks for Developing Cardiovascular Disease
Emerging research indicates that patients with heart disease often have gum disease as well. In fact, patients with gum disease are two times more likely to develop coronary artery disease than patients free of periodontal infection. Studies show that the aggressive bacteria present in gum disease are capable of entering the bloodstream and may attach to fatty plaque deposits in the arteries. When plaque deposits accumulate in the cardiovascular system, the heart cannot pump blood throughout the body properly. Additionally, inflamed gum tissue may lead to swelling in the arteries because it increases the likelihood of plaque buildup.
Gum Disease Prevention at Syosset Dental
In 2011, the American Heart Association found that patients who receive regular dental cleanings lower their risk for heart disease by 24%. Along with heart disease, gum disease is also linked to certain cancers, stroke, diabetes, and dementia. Our team at Syosset Dental encourages patients to take charge of their oral health. We recommend that patients adopt a meticulous oral hygiene regimen and visit our office every six months for professional cleanings and routine checkups.
If you have a family history of heart disease or gum disease, please feel free to discuss your general health with our compassionate staff. To schedule an appointment with Dr. Kobak, contact Syosset Dental at (516) 433-2211. We proudly serve patients throughout Syosset, Long Island, Nassau, Suffolk, and the New York City area.