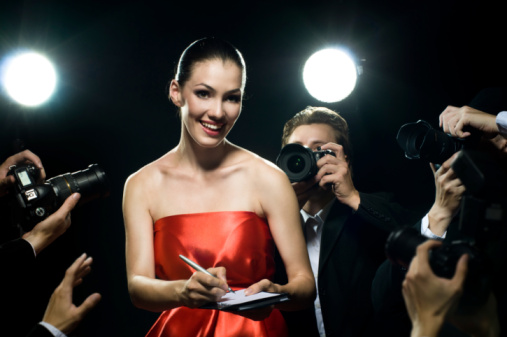 For a while, Angelina Jolie had the most coveted celebrity smile. Now, Halle Berry, Christie Brinkley, Julia Roberts, Gwyneth Paltrow, Tyra Banks, Meryl Streep, Jennifer Garner, Catherine Zeta Jones, and Natalie Portman top the chart for the most beautiful set of pearly whites. It's no secret that these stars—and more—have had cosmetic dentistry to achieve the smiles they have, and you can have a red-carpet-worthy smile of your own with cosmetic treatment.
Achieve a Dazzling Smile of Your Own
If you're embarrassed by the current state of your teeth, it's likely that you're not reaping the benefits of smiling, which include looking younger, earning more money, being perceived as friendlier and more intelligent, and achieving both personal and professional success. Long Island dentist Dr. Richard Kobak believes that you should have a beautiful smile so that you can live a high-quality life and enjoy the benefits of smiling.
This is why he encourages you to consider cosmetic dentistry to achieve the smile of your dreams. With a plethora of cosmetic and restorative dental procedures, Dr. Kobak wants to help you create a smile that you're proud to show off.
Why You Can't Have a Celebrity Smile
That being said, Dr. Kobak won't give you the exact replica of your favorite celebrity's smile. Why? Because you're not that celebrity.
There is no one-size-fits-all in cosmetic dentistry. Each and every smile makeover case that Dr. Kobak completes involves a process called smile design, which ensures that your new smile will look natural and fit your overall appearance. During smile design, Dr. Kobak will use his expertly trained eye to take into account your coloring, your natural tooth structure, your dental and smile goals, and your lifestyle to design a smile that gels seamlessly with these attributes. You don't want your new smile to look bulky, bleach-bright, and fake, and Dr. Kobak's smile design prevents this.
With cosmetic dentistry, you're investing in your smile, so you should have a smile that's 100 percent unique to you. That's our goal at Syosset Dental: to provide you with a beautiful smile that looks and feels as if it's been yours from the start.
To reserve a consultation with Dr. Kobak, call Syosset Dental, located in Syosset, New York, at (516) 433-2211 or visit us online at syossetdentalcare.com.