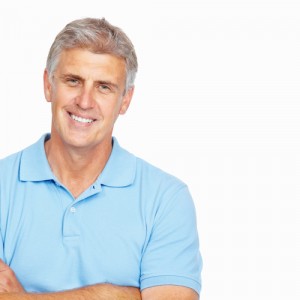 Implants replace natural teeth, all the way to the root. In fact, the base, or post, of the implant is literally screwed into the socket left by the missing tooth. Over time, the bone grows around the post and fuses with it, creating a solid and permanent fit. After some time to heal, a cap is placed on top of the post to take the place of the top part of the tooth. Current dental implants can take up to seven to eight months to fully heal before the cap can be placed.
Scientists at the University of Gothenburg have proposed new technology to improve dental implants. By studying the surface of an implant down to nanoscale, the scientists have discovered how to repair missing teeth and reduce patients' healing time.
The scientists' proposed improvements reduce healing time. They discovered a way to adjust the texture of the post on a microscopic scale to stimulate bone growth and accelerate healing time. So, instead of seven to eight months to heal before a cap is put in place, the wait could be much shorter with this innovative treatment.
While these developments are exciting, they aren't available yet, you shouldn't wait to receive treatment for a missing tooth. missing a tooth doesn't just hurt your appearance or self-esteem. It causes additional tooth loss, shifting of existing teeth, jaw bone deterioration, and even contribute a change in facial features. Today's dental implants offer a permanent solution for these problems. In fact, many dentists report seeing implants 30 years old, so they've been an effective treatment for missing teeth for some time.
If you have a missing tooth, or even multiple teeth missing, don't wait. Let us help you restore your smile. Contact Syosset Dental today for your implant consultation.