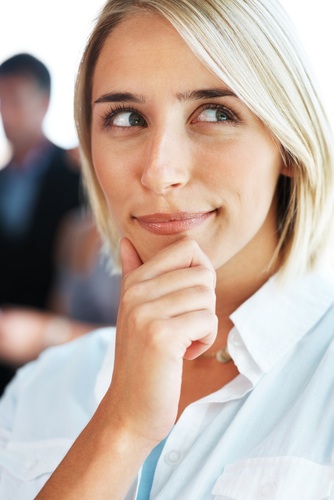 Cosmetic dentistry is an amazing thing. Countless procedures exist that have the ability to give you a brand new smile that you will love.
Here at Syosset Dental Care, we want to be your cosmetic dental care providers. We want to be here for you through every step of your smile makeover, from consultation to the final, beautiful result.
First, however, it's necessary for you to identify what you like and dislike about your smile. This quiz will help you decide.
What color best describes your teeth? Bright white, Yellowish, Gray-blue, or Brownish
Which term best describes the position of your front teeth? Perfectly straight, Gapped, Crowded, or Uneven
Which adjective describes the shape of your front teeth? Nice and attractive, Pointy, Uneven, or Rough-edged
Which words describe the size of your teeth? Proportionate to my mouth/face, Too big, Too small, Too short, Too long
How do you feel about your smile? I love it, It's embarrassing, It's okay, I don't smile
This quiz is all about how you feel when you look in the mirror, so there are no correct or incorrect answers. Don't worry if you're not happy with your answers, though. We offer the cosmetic dental procedures that can correct the things you want to change about your smile right here in our Syosset, New York, dental office.
Some of these procedures include:
Teeth whitening
Porcelain veneers
Cosmetic bonding
Tooth reshaping/recontouring
White fillings and crowns
Replacement teeth
If you are ready to begin your transformation to get the beautiful smile you have always dreamed of, we encourage you to schedule a consultation appointment. At this consultation, we will discuss your dental goals and design a treatment plan specifically for you and your unique needs.
I'm Dr. Richard Kobak, and my dental team and I love creating beautiful smiles. We look forward to hearing from you and embarking on the journey to your perfect smile together!