RICHARD J. KOBAK, D.D.S., F.A.G.D.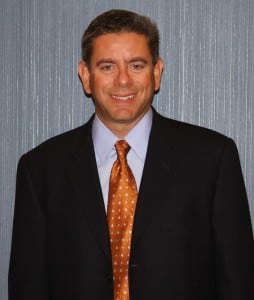 Dr. Kobak was born in Brooklyn, NY and attended college at New York University. He then completed dental school at State University of New York at Buffalo, graduating in 1989 near the top of his class. After graduation, Dr. Kobak was accepted into North Shore University Hospital's one-year general practice residency, and he continued there as chief resident the following year.
The doctor became an associate dentist in one of the more prestigious general practices in the area, and he worked in that capacity for three years. In 1994, Dr. Kobak opened private practice in Plainview, NY. In 2011, he built a new location, to incorporate state-of-the-art dental technology, in Syosset, NY. Dr. Kobak is a clinical instructor at North Shore University Hospital in their general dentistry division and has received several outstanding attending awards. He lectures and mentors recent dental graduates as they continue their postgraduate training.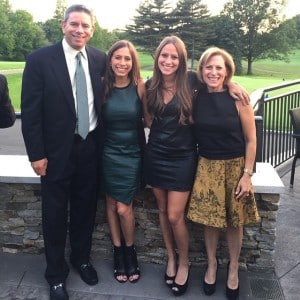 Dr. Kobak has a passion for dentistry, and he invests many hours in continuing education. In 1994, he was one of the youngest dentists to be awarded Fellowship with the Academy of General Dentistry, which recognizes an extensive commitment to advanced education. His Fellowship required over 500 hours of coursework, in which he focused on cosmetic and implant dentistry. Dr. Kobak participates in several dental study groups and is president of the Greater New York Dentists Association and past president of the Long Island Dental Study Club. He is also a member of the American Academy of Cosmetic Dentistry, the American Dental Association, the Nassau County Dental Society, the Academy of General Dentistry, and he participates on the Acethetics internet dental forum and Dentaltown forum for continuing education.
Dr. Kobak has been married since 1989 to Amy, who is a physical therapist, and has two daughters, Jaime and Blake. He enjoys playing golf, bowling, and sports in general.
David M. Berk D.D.S., M.A.G.D.
Dr. Berk grew up in Queens, NY, and attended Queens College for his undergraduate degree. He attended New York University College of Dentistry and completed his studies in 1969. He then served two years in the U.S. Army being stationed in Northern Virginia and Vietnam. He received the Army Commendation Medal for his services overseas.
Dr. Berk opened his own dental practice in Woodbury, NY, in 1974. He taught recent dental graduates at Booth Memorial Hospital for several years and then concentrated on developing his private practice.
Dr. Berk has always continued the process of learning. He has attended numerous post-graduate courses and has achieved the status of Master of the Academy of General Dentistry – a prestigious award that recognizes the continual quest to master all aspects of dentistry.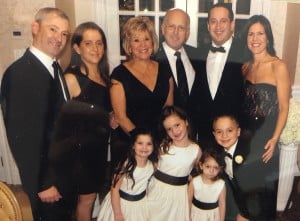 Dr. Berk is also a member of the Long Island Dental Study Club and the New England Masters Study Club. He is a Life Member of the American Dental Association, The Nassau County Dental Society, and an Emeritus member of the Academy of General Dentistry.
Dr. Berk has two children and four grandchildren. In his spare time he enjoys playing with his grandchildren, playing golf, and traveling with his wife, Jane.
Emmanuil Diamantakis, D.D.S.
Dr. Diamantakis is a graduate of NYU College of Dentistry. After completing a General Practice Residency at North Shore University Hospital in Manhasset, NY, he decided to stay an additional two years to pursue a chief residency and implant fellowship. During his additional time at the hospital, he gained proficiency in advanced prosthodontics and all aspects of implant dentistry including implant surgery and prosthetics. He is a member of the ADA, AGD, and NYSDA.
Dr.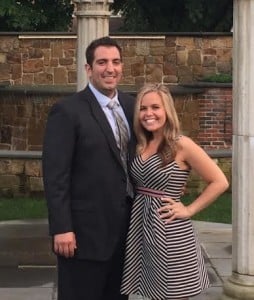 Diamantakis' family has been a big influence in his life. He is the eldest of three siblings, and a member of a large devoted family. He recently married the love of his life, Dr. Erin Gearity, who is pursuing a career in Orthodontics.
By surrounding himself with people that support his ideals, Dr. Diamantakis can focus on his mission in practice to provide a compassionate and comfortable atmosphere, and offer patients the foremost care in all disciplines of dentistry.
Francine Raxenberg, D.D.S., M.P.H., F.A.G.D.
Dr. Raxenberg graduated from Stony Brook School of Dental Medicine in 1983. She then completed her general practice residency at Long Island Jewish Hospital (now Northwell Health) in New Hyde Park, NY, and attained her Master's Degree in Public Health from Stony Brook. She has also gained extensive experience providing geriatric care at Parker Nursing Home in New Hyde Park and Margaret Tietz Nursing Home in Queens, NY, as well as attaining a certificate as an associate in the Long Island Geriatric Education Center Consortium.
In addition, Dr. Raxenberg has served as a panelist at Hofstra University during a National Public Health Month event, where she spoke about dentistry's importance to public health, as well as to general health. Subsequent to that, she designed and teaches her own course at Hofstra, 'Oral Health through the Life Cycle', to students interested in a career  in health. Dr. Raxenberg has also been recognized as a Fellow by the Academy of General Dentistry and has previously served as a Board member for the NYS Academy of General Dentistry. She is on staff at Northwell Health, and has served as an instructor to dental residents at LIJ, treating developmentally disabled adult patients.
Dr. Raxenberg is a member of the ADA, AGD, Nassau County Dental Society, American Academy of Dental Sleep Medicine, and Academy of Laser Dentistry, and volunteers for the Lean on Me support group. Her gentleness, concern, and empathy help her provide a level of care that focuses not only on a patient's smile but on the patient as a whole person. She loves taking care of patients, making them happy to smile again.
Dr. Raxenberg has been married for 38 years to her husband Larry, a CPA, and has two sons, a daughter-in-law, and granddaughter. Outside of the office, she enjoys crafts, exercising, bicycling, tennis, boating, dancing, decorating, antiques, traveling, theater, and doing volunteer work.
"Let it be."
schedule a visit with one of our dental experts
To schedule a consultation with one of our dental health experts, call our dental office in Syosset, NY, today at 516-433-2211 or 516-921-6930. We proudly serve the residents of Syosset, Long Island, Nassau, Suffolk, and all surrounding New York City communities.